Will you get online on holiday?
Stay connected during your get-away.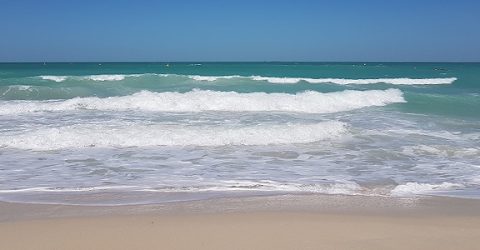 The summer holiday season is fast approaching, and with it come lots of opportunities to browse online.
But those opportunities will be wasted for some of us, because certain holiday destinations have very limited Internet access. This is true both in the UK and abroad.
Even where WiFi is available, it may not be up to the standard you need, or are used to.
In the UK, rural areas endure notoriously slow broadband and public WiFi.
Even mobile broadband may be problematic due to a lack of nearby infrastructure. Posting selfies of your holiday on Skye or Mull might have to wait til you return home, for instance.
You may find one mobile provider's signal is fine, while another's is almost non-existent – but if you're a visitor to the area, it is hard to know which provider to choose.
There are solutions to this problem, but some need to be set up in advance – so now is the ideal time to start planning.
Home and away
If you are worried about poor WiFi on holiday, mobile broadband is usually a great solution.
If you're staying in the UK (or if you have a SIM card from your destination country) you may not even need extra equipment. You can tether your phone and use it as a mobile hub.
This works like your router at home, and more than one device can use it any time.
It should be easy to tether from your phone settings, or by looking up the directions online before you go.
Be aware that there are pitfalls – you may find your usual mobile provider's signal is poor in less built-up areas. This could prevent devices from getting online, but is easily solved by purchasing a pay-as-you-go SIM from a local provider.
Tethering is also likely to consume more data than usual, which could be even more than your usual data allowance. It's advisable to look out for good deals on data before packing the cases.
Other options include buying a mobile WiFi router, which lets you stream to multiple gadgets.
Most of the major mobile firms sell these, but pay attention to the contract length.
Some are for 12 or even 24 months, which is overkill if it's only required during a week in the sun.
A few companies do sell mobile broadband routers on a pay-as-you-go or short contract basis. These usually run for periods of one to three months.
Alternatively, if you only need to stream to a single device, look at investing in a mobile broadband dongle. These plug directly into the USB port of many electronic devices.
Don't leave without a deal
Remember that using your UK SIM, data SIM, dongle or mobile broadband router overseas could be quite expensive.
Talk to your provider before jetting off, to work out the most suitable deal.
In some cases, it's cheaper to get a SIM or other mobile WiFi device in the country you're visiting. Just make sure you know the local language well enough to be sure of what you're buying!
You can also buy mobile broadband routers designed to work in several countries by connecting to the local 4G signal, but they will probably cost you at least £100.
That's before data charges are added on top…
Other connection methods require caution
If you don't want to use mobile broadband, or are going somewhere really remote, you may need other options.
You might have to rely on public WiFi hotspots. It's possible to download apps that help you find these, but make sure you get one before you go.
Just be aware that hackers often use public WiFi to steal personal information and install malware on compromised devices.
Only use services you are absolutely sure of, especially for banking and email, where confidential data in the wrong hands might be hugely damaging.
Alternatively, enhance your safety by connecting to the internet through a virtual private network (VPN).