Complaints contact details for all broadband providers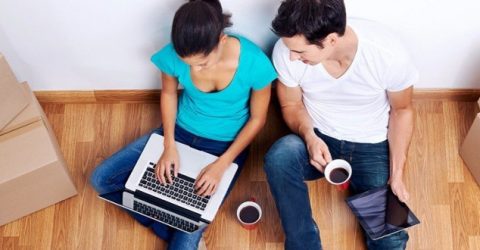 If you need to find out how to complain about your broadband, the biggest pain can be finding out where your complaint should go.
There's a list here of all the telephone contacts for BT, EE, First Utility and all the ISPs we compare prices for on this website.
If, however, you want to keep a solid track of your complaint without scribbling down times and conversation notes on a scrap of paper, email or web form is usually the best way. Some providers will try to direct you to Live Chat, or to contact them on social media.
Below is a list of all the complaints contact details, where available, for the broadband providers on BroadbandDeals.co.uk.
What can you complain about?
You are well within your rights to make a complaint about any aspect of your service. You should expect a prompt response, and your provider should attempt to fix the issue and offer you some form of redress.
Problems can happen at any time.
This could come before you have your broadband, when an engineer makes an appointment but doesn't turn up, or you are left internet-less when there is a delay in switching over from your old provider to your new contract.
It could come in the first few weeks if you experience dropouts, slow broadband speeds or particularly lacklustre latency, downloads or uploads.
It could come after several months, if your provider decides to hike up prices mid-contract or to add extra pricy stuff to your contract that you don't really need.
Whatever the problem, don't just get angry, get even by putting in a complaint.
Where there is no obvious complaints email address available, we will link to the online form or webpage where you can register a complaint with your provider. Always keep a copy of what you send, and the time and date it was sent. Taking a screenshot using your computer keyboard's Print Screen option is also a useful tool to help you prove this.

BT
bt.com/help/home/complaints.html

DirectSave
directsavetelecom.co.uk/contact_us.php

EE
ee.co.uk/help/safety-and-security/security/complaint-form


First Utility
first-utility.com/about-us/service/how-we-handle-complaints


John Lewis Broadband
johnlewisbroadband.com/support/customer-service/policies-and-practices/complaints-code-of-practice.html


NowTV
//help.nowtv.com/article/how-to-make-a-complaint


Plusnet
plus.net/help/legal/complaints-code-of-practice/


Post Office
postoffice.co.uk/broadband-phone/enquiry


Sky
//sky.com/help/articles/how-to-make-a-complaint


TalkTalk
help2.talktalk.co.uk/how-do-i-make-complaint


Vodafone
vodafone.co.uk/vodafone-uk/complaints/


Virgin Media
virginmedia.com/shop/contactus/make-a-complaint.html

Gigaclear
gigaclear.com/customer-complaints-code

Hyperoptic
hyperoptic.com/contact-us/

italk
italktelecom.co.uk/customer-feedback

SSE
sse.co.uk/help/phone-and-broadband/making-a-complaint

If you can update us on any out-of-date information in this list please contact info@broadbanddeals.co.uk.