Best Before:
21 / 12 / 2017
Please be aware that some or all of the information in this article is out of date.
Any deals mentioned may have changed or may no longer be available.
Black Friday deals: Sky broadband sale, £50 card offer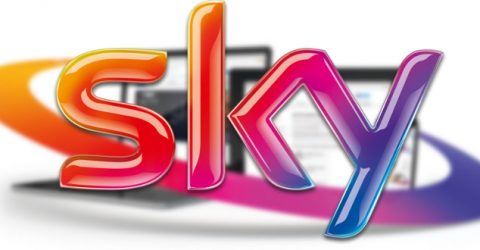 Sky broadband is in with a ton of new offers for Black Friday and the best deals are on TV bundled with broadband.
Sky's cheapest unlimited ADSL broadband – up to 17Mbps speeds – comes down to £18 a month on an initial 12 month contract.
There's also a £50 prepaid Mastercard thrown in but watch out for a one-off setup fee of £19.95.
Sky's landline Talk service is included at no extra cost. If you want Evening and Weekend Calls added, you'll pay £22 a month.
Don't want Sky? See all our latest broadband Black Friday deals here.
Claiming your Sky prepaid Mastercard
Sign in to the Sky Reward Claim page with your Sky ID. Help finding your Sky ID here
You've got 90 days from the date your broadband or TV is activated to claim your prepaid Mastercard
Can be used for any purchase in-store or online, except for gambling, cash withdrawals, foreign currency or at petrol stations
Watch out for the 12 month limit – any unspent money on the card will expire after a year.
Extra Sky Black Friday deals
Add Sky Unlimited Broadband to any Sky TV deal for £18 a month with this link. Comes with a setup fee of £19.95.
Add Sky Fibre – up to 38Mbps speed – to any Sky TV deal for £20 a month with this link. This deal runs all the way up to Christmas, the last day this will be available is 21 December 2017. Comes with a setup fee of £19.95.
Just watch out as there's a 25GB monthly limit on the amount of data you're allowed to use. If there's more than two of you in the house connecting to the internet, or if you're streaming video or playing games, this data limit will come up pretty quick.
The unlimited data-version of the above deal, with Sky's 38Mbps broadband but no limit on the amount of monthly data you can use, is available on this link for £25 a month, on an 18 month contract. Comes with a setup fee of £19.95.
Sky's fastest fibre – Fibre Max, which offers speeds up to 76Mbps – comes in at £30 a month on an 18 month contract and the standard £19.95 setup fee. Use this special link to get access to the deal.
Sky Fibre Max also comes with a guaranteed minimum download speed of 55Mbps – if you don't get this speed consistently within the first 30 days, you can get your money back and cancel without any financial penalty.
To be eligible for your money back with the Sky Fibre Max Speed Guarantee you must check your download speed at the My Broadband page on the Sky website. This page will also give you your average daily speed.
Unless stated otherwise all the deals on this page close on Thursday 7 December 2017.