Cyber Monday: Best broadband deals roundup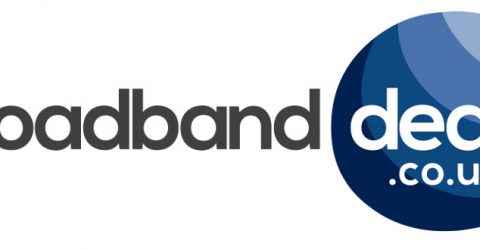 Black Friday has officially been and gone but Cyber Monday is here to mop up all the best prices for anyone canny enough to hold out for the best deals.
It's been the busiest Black Friday on record with scores of prices dropped in a bid to grab your custom.
But with some brands switching from Black Friday to 'Black FiveDay', there's a lot of confusion out there about which deals are still live.
Happily there's still time to cash in. Some deals are going far beyond this week and into December.
We've rounded up the best broadband deals for Cyber Monday and beyond so if you haven't bought already, you won't miss out.
EE broadband comes with a couple of extras not available anywhere else.
If you're already an EE mobile customer, the offer to add 5GB of data to your current SIM deal when you take broadband is particularly appetising.
Add in the Cyber Monday offer of a Reward Card from £50 to £125 and you've got yourself a sweet-sounding deal.
Ends: 7 December 2017
NowTV's Brilliant Broadband (up to 17Mbps) with an Entertainment TV pass is under £20 a month with setup fee reduced from £44 to £10.
Across the range, ADSL broadband has been cut by an average £5 a month, while fibre broadband is down by £3 a month.
Ends: 30 November 2017
The energy company is ruthless about cutting prices to the bone, and this deal gives First Utility the current top spot of cheapest ADSL broadband (up to 17Mbps) on the market.
Ends: 7 December 2017
Sky has a large clutch of broadband deals and these are arguably the longest-lasting, with some ending on 7 December, while others last all the way up until the week before Christmas.
You can get a £50 prepaid Mastercard Reward Card with any of Sky's ADSL broadband (up to 17Mbps), while Sky Fibre and Fibre Max have come down in price when bundled together with TV.
Ends: 7 December 2017 (Sky ADSL), 21 December 2017 (Sky Fibre)
Vodafone's £20/£25 fibre deals were among the most popular on the entire site when they popped up in spring. They enjoyed the same popularity when they returned for Black Friday 2017. If you still want Vodafone, these deals are due to finish at midnight on Monday 27 November.
If you're ordering today (Monday 27 November), get Vodafone to confirm the price you'll pay throughout your 18 month contract before you sign up – the normal rules apply about protecting yourself.
Ends: Midnight, Monday 27 November