10 Tips to make your home office nicer
Check out these easy ways to improve your work-from-home environment - without draining your bank account!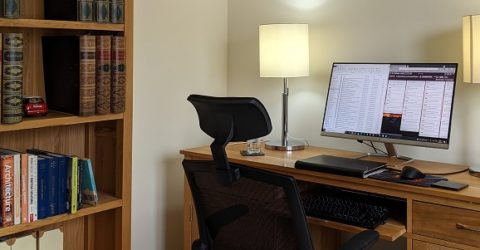 The sudden and enforced introduction of home working 18 months ago was a kneejerk reaction to the first COVID lockdown.
Yet for many people, it's become the nine-to-five norm.
Despite recent comments by a Government minister that home-working civil servants should have their pay cut, millions of people have taken a less jaundiced view of working from home.
Benefits include more free time, more disposable income, less reliance on shop-bought lunches, the elimination of rush-hour fatigue and a reduced risk of catching colds.
However, it's not been entirely good news for the estimated 8.4 million people who've been WFH over the last year.
MoreTop tips for improving your home broadband speed
Home working is lonelier, offers less scope for brainstorming, and has required many people to work in what can best be described as imperfect conditions.
Few of us will be missing the fluorescent strip lights and cheap nylon carpets of the office, yet many people have swapped this for cramped spare rooms beside ironing boards and toyboxes.
Fortunately, making a home office nicer doesn't involve great expense or radical decluttering. Some simple and cost-effective steps can have a dramatic impact…
Of course, maybe the single most important thing to keep remote working from devolving into frustration is a fast, reliable internet connection – so while you're here, check out the best broadband deals in your area – an upgrade could be cheaper than you think!