Are paid VPNs better than free ones?
There is a lot of confusion about the relative merits of free or paid VPNs, but the decision often comes down to a choice between privacy or affordability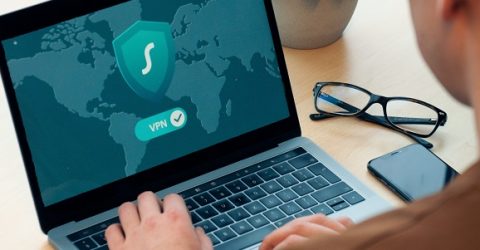 If you've never used a virtual private network, it can seem like a daunting concept.
Installing dedicated software onto a web-enabled device effectively creates a secure connection for transmitting data that nobody else can view or access.
When active, a VPN disguises the identity and location of any device it's installed on, which is hardly an easy concept to grasp.
It's often used for proprietary web portals and company-wide intranets, which are deliberately engineered to ensure we can only use them in limited ways.
IT specialists will also use VPNs to remotely take control of our computers – resembling witchcraft as commands are executed by an invisible agent.
And from a consumer perspective, there's a decision to be made between free or paid VPNs, with the relative pros and cons extending far beyond each platform's cost (or lack thereof).
The antisocial network
If you're unfamiliar with this technology, using a VPN offers several key benefits:
It bypasses geolocation restrictions. A VPN cloaks your location, dodging licensing restrictions which might block online content even if you've already paid for it.
It boosts privacy across insecure networks like public WiFi. Encrypted protocols such as IPSec ensure VPNs provide higher levels of privacy than logging onto open networks.
Less personally identifiable information is stored. Some VPNs do a better job of erasing PII than others, but all offer more discretion than web browsers with their ads and tracking.
Anonymous file sharing is easier. Platforms like BitTorrent enable the secure and anonymous exchange of files that might otherwise not be available.
Pay and don't display
It's often said that you get what you pay for, which raises some interesting questions if the service is free.
In the case of free VPNs, this may involve data caps that restrict how much the app can be used, or automatic timeouts after a certain period.
There's often no technical support or customer service on offer. Connections may be dropped in periods of high demand, and security is generally inferior to paid services.
Free VPNs also tend to be more basic, with fewer features and less customisation.
Plus, the service's operating costs may be covered by advertising which can't be switched off. Even if these ads are non-targeted, they can still feel intrusive.
By contrast, paid VPNs should deliver an ad-free experience with no usage limits or automatic logouts.
These premium services employ industry-leading levels of security, with 256-bit encryption and SSL protocols often surpassing the standards of free VPNs.
Connection speeds are unlikely to drop even at peak times, and technical support is more likely to be available.
As such, it's hard to argue against paid VPNs for anything more than occasional web browsing.
However, always check your preferred VPN doesn't keep activity logs – some providers do as a matter of routine. Without a no-logs policy, we'd recommend going elsewhere.