Are streaming services better than satellite or cable TV?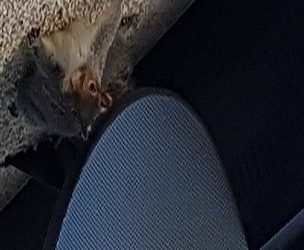 As 2019 dawns, more UK households have streaming media accounts than cable and satellite subscriptions.
The affordability and simplicity of Netflix, NOW TV and Amazon Prime has provided stiff competition to the UK's established cable and satellite broadcasters.
In homes with a reasonably reliable broadband connection, streaming services can be cheaper, simpler and more flexible.
But are they really better than Sky and Virgin?
Advantages of streaming services
Accessibility. A satellite dish may not be an option for tenants, residents of apartment blocks, people living in conservation areas or the owners of listed buildings.
Birds and squirrels occasionally damage wall-mounted dishes, either by making nests or chewing through wires, necessitating repairs by a specialist engineer.
Affordability. An Amazon Fire TV stick costs £50 from Amazon, and a NOW TV stick is half this amount.
There are no installation fees and the hardware is yours to keep, whereas Virgin subscribers have to return their set top boxes and routers at the end of a contract.
Universal availability. Roughly 40 per cent of UK households live outside areas serviced by Virgin Media's twin-core fibre broadband and TV services.
If cable isn't in your street now, your only hope is a retrospective neighbourhood installation. However, this is costly and disruptive, so existing estates are often left uncabled.
Portability. Being able to unplug a stick from one room and transport it to another is ideal for sharing between several family members or devices.
Relocating a Virgin Media box is impractical without a compatible wall socket, though Sky Q satellite units can be moved around if necessary.
Drawbacks of streaming services
Additional services. Buy a NOW TV stick, and you can enjoy a curated selection of Sky channels and other pay TV platforms.
What you won't get is Sky Broadband, a landline connection or the option of a mobile phone all bundled into a cost-effective monthly payment. Virgin offers similar quad-play packages.
Choice. Sky and Virgin offer hundreds of TV and radio stations. A spectrum of content extends from movies and sport to music and documentaries.
Streaming platforms are far more limited in their content. Netflix is poor for movies, while Amazon Prime lacks original drama and NOW TV only hosts a dozen pay TV channels.
Speed. Plug-in USB sticks generally rely on WiFi, unless you're viewing them on a desktop computer or a device hardwired into your router via Ethernet.
Connections may be sluggish between 7pm and midnight, especially if other domestic devices are competing for wireless bandwidth.
Hidden costs. Buying a NOW TV stick with a month's Sky Cinema will set you back just £19.99. However, after that month, your entertainment options dwindle.
It's easy to overlook subscription costs when considering a stick's headline price – even Netflix's prices rise if you want to use more than one device, or watch content in HD.
Recording. A key benefit of a Virgin V6 or Sky Q box is their ability to record multiple programmes for offline viewing later. Both boxes offer terabytes of storage.
Recording live TV reduces the strain on your broadband connection, as well as eliminating any charges that might be incurred by exceeding monthly data limits.
Conclusion
Affordable and highly portable streaming media devices might provide sufficient entertainment in many households.
However, they don't come close to cable and satellite services in terms of programming diversity or flexibility.
Before deciding to give up Sky or Virgin, it's worth browsing a week's Freeview listings, to see whether this (plus a streaming service) would deliver enough entertainment.