Broadband data: Find out how much you use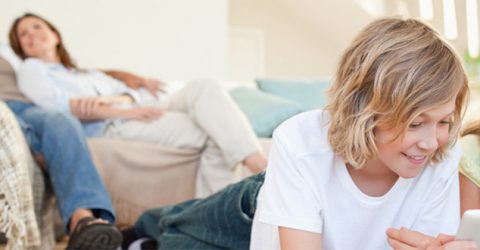 Even if you're on an unlimited broadband data package, it's still really useful to know how much uploading and downloading you've actually done every month.
Not every ISP makes it easy to check your data usage. Some who only provide unlimited data packages get involved a bit of circular logic, saying that their customers don't need to check their usage because it is unlimited.
But the best way to get a better deal on broadband is to know what you have now, and then be able to compare like with like.
What if you don't stream or watch catch-up TV every day? Or you don't post a lot to social media? Could you switch to even cheaper mobile broadband?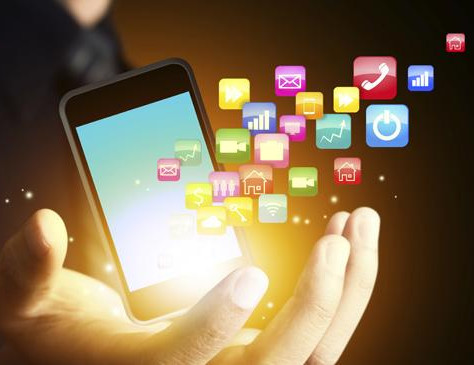 Know what you need before you switch
Most ISPs have a way to see how much data you're getting through each month, or over a three-month period in some cases.
By checking your data before you decide to switch, you can see what the most appropriate amount of data would be for you.
Choose what's best for you
Before committing to a 12 or 18 month contract, think about what your needs are.
MoreCustomer service telephone numbers for all broadband providers
If you're an avid data consumer, you'll probably want a package which gives you high speeds and lots of leeway for downloads, streaming video and playing online games.
Less voracious users would most likely be better off with a cheaper package to make sure they're not throwing money away on data they'll never use.
Note: Unlike mobile data, broadband data does not typically 'rollover' each month, meaning any unused data will be lost by your next billing date.
We all want unlimited – right?
As mentioned above, heavy users – especially those of you who like to keep up with the latest film, TV and music releases – should look for an unlimited package.
Unlimited broadband is available from every supplier, and offers you the best way to get the most out of your contract.
These are usually more expensive, but are ideal for if you share your connection with other people, or don't want the hassle of checking your data whenever you want to catch up on iPlayer.
If you're a much more pastoral internet user or if you're looking to save money and don't mind limiting yourself, you may prefer a cheaper package with a set amount of data each month.
For example, Sky Broadband has offers with a 12GB or 25GB monthly data limit, and DirectSave does a deal with a 20GB limit. If you can stay within the limit, this may be the ideal package, and all at a lower price than an unlimited contract.
Find out your data usage
Many ISPs make it very simple to keep track of your data usage.
Thanks to the rise of smartphone technology, ISPs often have free apps which allow you to see at-a-glance information about data usage and bills.
This includes how much data you've already used and how much is remaining, as well as details about your billing date and a breakdown of payments and any extra charges you may have incurred.
BT
BT has its own app called My BT. The app is similar to the My BT section of their website, and gives you the same detail. Simply log in to your account (or create a BT ID). When you're logged in, go to 'my bill' then 'view my recent usage'. Next, go to the broadband tab, select 'view usage', and voila: all the information is available for you to see.
EE
The quickest way to check your EE data is to use My EE, which is available through the EE website of the My EE app. This app also works with mobile broadband on EE dongles and WiFi hotspots. For home broadband customers, there isn't an easy way to view your data usage, as EE tends to offer unlimited broadband packages.
Plusnet
Plusnet's website is the place to be if you want to see details of your account and data usage. Just sign in to the Member Centre section of the website. Here you can click the 'View my usage' link at the top of the page.
Plusnet may well win the award for the simplest site layout, as there no drop down menus to navigate, everything you need is at the top of the page. Home or business customers just need to click the tab at the top of the page to switch between different account types.
Vodafone
The simplest way to check your data usage is to use the My Vodafone app or log in to your My Vodafone account on the Vodafone broadband website. As with the BT website, follow the links to the billing section, where you can you see all the information you could ever need about your broadband usage.
Alternatively, you can call 46210 free from your Vodafone mobile or 03333 044775 from any mobile or landline to hear your balance and remaining data allowance. You'll need your Mobile Broadband device's number to hand before you call.
Sky
Sky's Online Usage Tool is a one stop shop for keeping up with your data. Simply log in to My Sky (here we go again), select Manage Account > Broadband and Talk > Broadband Usage.
You can also set up usage alerts so you'll be notified when you're about to reach your data limit. Customers who have previously breached their limit within the past six months will be automatically notified when they reach 70% of their data limit.
This is only available for customers on a data-limited contract. Sky Unlimited, Sky Fibre Max or Sky Fibre Pro customers don't need to worry about their data consumption.
Virgin Media
Similar to Sky, Virgin Media's My Virgin Media service allows you to keep tabs on your data usage. Simply log in to your account, select Explore my usage and let your inner Francis Drake take you on a journey into a brave new world of data allowances.
Checking your Virgin data allowance through My Account appears to be available only for people on data-limited deals.
Most Virgin Media customers are on unlimited deals as standard. Still, if you want to check your usage you can call via 150 or 0345 454 1111 where the teams will be able to get that information for you on a monthly basis. According to the Virgin Community Forum, staff can view "a day's usage, the month to date, (based on your bill period dates not the monthly start dates) and the year in a monthly breakdown".
They add: "You can also get in touch via Webchat who will be able to access the same information securely for you and pass that information to you via chat.
Again, you can also set up alerts to let you know when you're nearing the limit. Simply call 150 from a Virgin phone or 0345 454 1111 from another line.
TalkTalk
Another company offering mainly unlimited broadband, TalkTalk retired their usage monitor some time ago. There are no immediate plans to reinstate it, much to the ire of many customers.
While most users probably won't need to worry about exceeding the 40GB fair use limit, it would still be nice to have the option to keep track of your usage. If nothing else, this would provide a clearer picture of how much data you actually need. It's possible you could find a much better price for less data, but without a way to monitor usage, this isn't so easy.
John Lewis Broadband
Delightfully straightforward. Simply log into your John Lewis broadband account, with your username and password, and go to View my broadband usage, which shows you how much data you have used so far this month. Further down the page are links to more detailed insight, such as a breakdown of daily usage, and a summary of usage over the past three months.
Post Office Broadband
The Post Office does not have a way for customers to check their broadband usage, citing the same reasoning as TalkTalk that it offers unlimited data on all of its packages and therefore "there is no need" for customers to check their usage.
POP Telecom
Customers can call POP Telecom's customer service line on 0343 538 6611 to check their data usage, but there is not currently a way to check this themselves online.
Like many other providers POP Telecom's services are unlimited, but one point of difference is that POP Telecom does not use traffic management to limit their customers' broadband speed at peak times, unlike many other broadband providers.
DirectSave
There is not a direct way for customers to check their broadband data usage. However speaking to DirectSave, they told BroadbandDeals.co.uk that if customers want to know how much data they are using they can call customer services on 0800 027 3930.