Do you need to ramp up your broadband controls?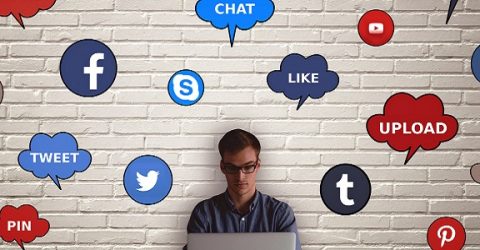 In the US, two privacy lawsuits have been filed against Amazon by the guardians of children aged eight and ten.
These lawsuits claim that Amazon has breached the children's rights in a bid to build better artificial intelligence (AI) – and profits.
Some American campaigners are already concerned about Amazon's Echo Dot.
Meanwhile in the UK, a report by leading children's charity Barnardo's claims children as young as five are becoming addicted to social media.
And another study says England is the worst country in the world for student cyber bullying.
It seems our youngest and most vulnerable people are at risk, but who is responsible for their online safety?
Is it their parents or social media companies? Or is it the broadband suppliers, who open the doors to the Internet?
In fact, there are many ways for broadband customers to control their own online safety.
It can be done using controls provided by hardware, software and their broadband company.
But it's not foolproof, and even our best efforts leave one question unanswered.
If we want AI and voice-activated gadgets to make life easier, do we have to trade our online safety and privacy to get them?
Will somebody think of the children?
It's common to hear people claim that assuring the online safety of young and vulnerable people is easy.
'Just don't let them go on the computer unsupervised,' they say. 'They won't get into trouble if you watch over them.'
But many aspects of study, work, shopping, socialising, hobbies and leisure time demand internet access at some point.
Broadband is now such an essential utility, it's hardly realistic to supervise the whole family whenever they are online.
So what can broadband customers do?
Help is on the way
We're waiting eagerly for politicians to force big tech and social media companies to take better care of their users. But in the meantime, help is available from many sources – including broadband suppliers.
Some of the big broadband suppliers and tech firms already collaborate in a not-for-profit platform called Internet Matters.
This provides information and tips to keep users safe online.
In particular, they offer step-by-step guides to using the controls offered by each broadband provider and setting controls on smartphones and other devices.
They also explain how to set controls on gaming platforms like Roblox, PlayStation and Nintendo.
Of course with greater use of mobile devices comes more use of public WiFi, so it's worth checking out Friendly WiFi, and the controls available from the user's mobile network.
At home, you can control devices by setting controls on your router.
But while that protects everyone using your WiFi, as soon as those devices leave the house or connect to 3/4/5G or other external network, they revert to the controls set on the device.
Using router controls alone is often not enough, and the device must also be 'locked down'.
Voice-controlled devices need voices to learn from
This is all fine, but what about smart devices and voice-controlled applications like Alexa?
Those American legal cases raise many questions, and nobody can yet answer them.
Perhaps, as the lawsuits claim, Amazon wants to harvest and store data – in this case voice recordings.
But if we want bigger and better AI – and Alexa and her peers are just that – then we will simply have to feed AI algorithms with more and more data to learn from.
Ideally, that would come from adult users of smart devices who have agreed to the use of their data.
But what about visitors who use the speaker without having read those terms and conditions?
Or children, who mimic their parents' words to use the speaker?
The Internet of Things is still very young, but we know how quickly new tech gets adopted. Sooner or later, we will have to soothe the tensions between better tech and more privacy.
At the moment, evidence suggests some people are harmed by digital applications, so it makes sense to optimise their online safety.
Controls at the router, device and provider level can all be effective. But it remains to be seen whether online safety continues to increase, or if it's sacrificed for our love of new tech.