Five easy ways to improve your home broadband network's security
In an age of endemic cybercrime and phishing, it's vitally important to improve your home broadband security to minimise any risk of fraud or impersonation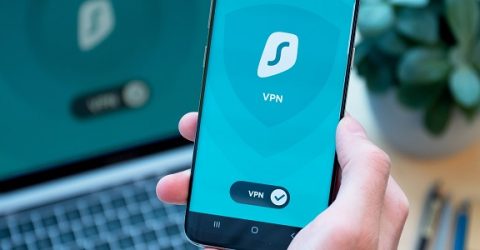 The risk of malware and viruses has made us highly security-conscious when surfing the internet.
Most people will install antivirus software on computers, avoid websites which aren't HTTPS secure, and automatically delete phishing emails.
It's a curious paradox that few people extend the same level of protection to their wireless router.
This is your home's gateway to the internet. Every social media like, streaming service selection and gaming end-of-level boss is transmitted through a broadband router.
Yet few of us bother to give a router any more protection than it had when your ISP first posted it out.
Fortunately, there are easy ways to improve your home broadband security, without spending a penny or requiring an IT qualification.
Our tips on how to improve your home broadband security start with one which might not seem immediately obvious, but could be hugely beneficial…
1. Position your router centrally within the home.
This might sound strange, but it has two related benefits. It ensures the router has the best chance of reaching every corner of the house, while minimising its range externally.
You don't want criminals sitting in a van on the street logging onto your WiFi network. Nor do you want neighbours quietly helping themselves to your monthly data allowance.
WiFi routers generate a spherical signal area, so a central position in your house cuts the risk of external malfeasance. Setting a dual-band router to 5GHz also cuts down on its range.
2. Use the highest level of wireless security encryption.
There are three levels of wireless encryption, and choosing the highest setting represents an easy way to improve your home broadband security.
The Wired Equivalent Privacy (WEP) protocol has had its day now, while WiFi Protected Access (WPA) has also been eclipsed by WiFi Protected Access 2 (WPA2).
In tandem with the AES cipher, which may be a separate selection within your router's control panel menu, WPA2-AES prevents attackers intercepting online data transfers.
3. Modify passwords.
By this, we don't just mean changing the randomly-generated alphanumeric character string printed on your wireless router for accessing WiFi, though this is advisable.
Also change the pre-supplied network name – hackers could use this SSID name to track down generic password databases online before running amok inside your system.
Change the default username and password used to access the router's internal settings – often 'admin' and 'password' – to ensure nobody locks you out of your own broadband network.
4. Activate router firewalls.
Many wireless WiFi routers have firewalls built into their hardware, yet they're commonly disabled by default.
You can usually check this by accessing your router's configuration page (as explained in the supplied owner's manual), and looking to enable anything with the word Firewall in it.
Turning on a firewall blocks unwanted incoming traffic and infected outgoing traffic, making it much harder for rogue agents or malware to manipulate your network.
5. Unplug and disengage.
If you regularly sleep for eight hours a night, work outside the house or go to a holiday home (lockdowns permitting), turning your router off when it's not needed is good housekeeping.
For one thing, there's no need to leave a relatively insecure WiFi connection unattended when it's not being used. For another, it'll save electricity and eliminate any overheating risk.
Regular restarts allow the router to cool down and automatically update any firmware which may become available – increasing its protection while maximising its lifespan.