How to get free WiFi with broadband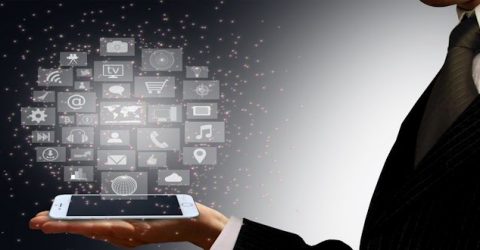 Most homes in the UK now have a wireless WiFi router, which allows us to connect mobile devices to the internet without eating into our monthly data allowances.
WiFi hubs can support any number of phones, tablets and laptops, and their signal strength is usually enough to reach every corner of the house.
Virgin Media's cable broadband is the fastest widespread connection available, with download speeds of 50Mbps-300Mbps and so it supports streaming on more devices than if you have a slower telephone-based connection at 17Mbps.
However, even superfast connections quickly disappear when we step outside.
Beyond the reach of home hubs and routers, mobile devices rely on a 4G network that has blackspots and areas of low signal strength all over the country.
If you want to do anything more data-intensive than sending a WhatsApp message, you might need to connect to a WiFi hotspot.
Many shops, cafés and public buildings provide these, though they often require registration and speeds vary hugely.
WiFi hotspots on the move
Fortunately, some broadband providers offer public WiFi networks for existing broadband customers.
This makes it possible to enjoy high-speed connectivity while you're out and about, simply by registering and then leaving your device's WiFi connection turned on.
The UK's three largest broadband providers all offer free WiFi for existing customers.
Below, we consider each service in turn, outlining what it consists of and how customers can access it.
BT
BT has a national network of WiFi hotspots, formerly known as Openzone but now simply BT Wi-fi (with a lower-case 'f'.)
Five million hotspots have been strategically positioned across the UK, from the Shetland Isles to Strabane on the Irish border.
There are roughly half a million hotspots within the M25, with two dozen located along Oxford Street alone.
BT doesn't set access limits or restrict usage, though connection speeds will fluctuate according to signal strength and levels of demand.
To simplify the process of getting online, BT encourages its Broadband and Unlimited subscription customers to download a free app.
The app identifies nearby hotspots and provides directions to them, as well as storing your username and password.
It will automatically connect Apple or Android devices once they move within range of a hotspot.
Virgin Media
BT's arch-rival Virgin Media has adopted a slightly different approach to its public WiFi investment.
Virgin provides the WiFi at 260 London Underground stations, as well as 79 London Overground stations and Victoria bus station.
This agreement covers the UK's five biggest mobile providers (including Virgin itself). Other network users can buy a daily, weekly or monthly Virgin Media WiFi pass.
Outside the Underground, Virgin has roughly two million hotspots scattered around the country.
Like BT, it offers a free app that automatically switches from mobile connections to WiFi when a device is within range of a hotspot.
Virgin's app even measures data usage through WiFi connections, illustrating how much mobile data has been saved.
As with BT, there are no limits on how much data Virgin Media WiFi customers use.
Sky
Sky's hotspot service is less well-known than those of its broadband rivals, and for good reason.
In 2011, Sky bought a UK-based company called The Cloud, which provided its own hotspot service.
It is currently rebranding The Cloud to the newly-renamed Sky WiFi network.
Sky's network includes around 20,000 WiFi hotspots around the UK, rather than the millions offered by BT and Virgin.
Nonetheless, it's been estimated four million Sky customers use this service every week.
It's possible to get Sky WiFi everywhere from branches of Greggs and Caffé Nero to Alton Towers and Lord's Cricket Ground.
There are no data limits, and it isn't necessary to download an app on devices capable of remembering previous login credentials.
An app is available for Android and iOS customers that identifies nearby hotspots. It also shows which locations broadcast Sky Sports.
WiFi from mobile network providers
Finally, EE and Vodafone customers on certain contracts can benefit from access to BT's WiFi hotspots around the country.
That's in addition to the London Underground WiFi access outlined above for customers of the 'big five' mobile networks.
Check your provider's terms and conditions for more information.