The best mobile broadband dongles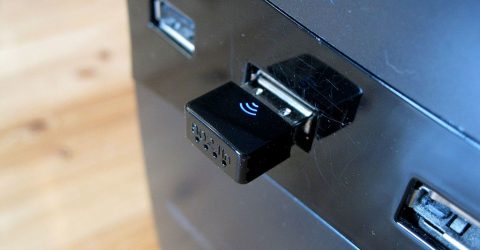 Broadband has become such a staple of domestic life, it often takes an outage to make us realise how much we depend on it.
And while 4G is fine for keeping mobile devices online in the absence of a home hub or wireless router, it's not much good for keeping desktop PCs or smart TVs connected.
You can tether a mobile device to a computer or laptop, but it's only ever a temporary solution.
Mobile broadband dongles are worth considering if you're going to be without broadband for a matter of days, rather than hours.
Indeed, mobile broadband dongles are essential if you live in a property without a landline, or an area where hardwired broadband connections are either slow or impractical.
Only half the UK has Virgin Media cabled to it, and there are various reasons why people may prefer not to access the internet over the Openreach network – if it's even available.
Openreach are often slow to install landlines into new properties, while anyone planning a couple of successive house moves might benefit from a portable temporary connection.
What are mobile broadband dongles?
Resembling a data key or a diminutive home hub, these dongles are sold by all the big mobile networks.
They connect to that company's 4G network, though it's still possible to buy a 3G dongle if you live in a part of the UK where 4G is patchy or non-existent.
The dongle contains an antenna that hooks onto available mobile signals, delivering the fastest available network speed to a connected device.
Data key-style dongles tend to power a single machine via USB, whereas the mini-hubs create a wireless network suitable for wirelessly connecting multiple devices.
MoreCan I use 4G for my home broadband?
Physical connections are undertaken by a USB 2.0 port, of the sort found on almost every modern computer, smart TV and laptop.
Some computers and hardware require a basic installation process, though most modern dongles are automatically installed and ready to begin piping data.
Each operator provides an estimate of the maximum achievable connection speed in Mbps, though real-world usage rarely gets close to these figures.
How much do they cost?
Rather like printers, this question requires a two-part answer. There's the initial hardware purchase, pre-loaded with a fixed amount of data for the first month.
Some deals involve a 12 or 24-month contract, while others can be cancelled any time after the first 30 days.
Then there are top-ups, used whenever the device's available data has been exhausted.
Even if you've extracted every drop of data and can't connect to the internet, the dongle will allow you to visit a portal to purchase extra data bundles.
Sadly, this doesn't come cheap.
For instance, it's possible to acquire EE mobile broadband dongles with 15GB of monthly data for £23 per month, if you're willing to sign up to a two-year contract.
However, once you've burned through all 15GB, adding an extra 2GB of data costs £7 – and economy-of-scale savings on larger data bundles are fairly modest.
Every mobile operator has its own pricing structure, but it's advisable not to use more than the contracted amount you're provided with each month.
Pay-as-you-go deals are obviously different, and PAYG dongles are typically acquired for relatively acute situations.
However, costs tend to spiral even more quickly if you purchase a dongle on a one-month rolling contract, even though these can be cancelled at any time.
Data allowances tend to be more modest, while it's crucial to cancel your monthly payment once the dongle is no longer needed.
Sample deals
These are some of the offers currently available on Broadband Deals, giving you an idea of how much you should expect to pay for dongle-based connectivity.
We've listed five sample deals, but you can view every available offer and contract on our mobile broadband deals page.
One-month rolling contracts
Virgin Media: 1GB per month on 4G, at up to 150Mbps, for £5 up front and then £5 each month until the contract is cancelled
EE: 4GB per month on 4G, at up to 60Mbps, for £19 up front and then £19 a month
Vodafone: 5GB per month on 3G, at up to 21Mbps, for £15 up front and then £15 a month.
Pay-monthly contracts
O2: 3GB per month on 4G for a 12-month contract, at up to 67Mbps, for £9.50 a month
Three: 15GB per month on 4G for a 12-month contract, at up to 20Mbps, for £20 a month.
Image: Santeri Viinamäki