How mesh WiFi can improve home broadband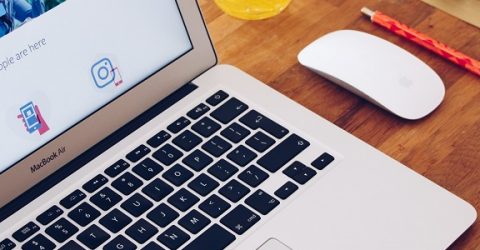 Most homes in the UK will have a single broadband router, often perched on a hall table or a bookshelf in the living room.
Supplied by the chosen internet service provider (ISP), that router has the frankly unenviable job of distributing wireless data to every corner of the property.
That involves penetrating concrete floors, travelling through full-height glass mirrors, and competing for airspace against other wireless devices over the congested 2.4GHz frequency.
Little wonder that many routers aren't up to the job, especially since they're often cheaply-made and relatively basic in terms of technical attributes.
One solution is to replace your ISP's basic router with a more sophisticated one, ideally sporting signal-boosting features like external aerials.
Alternatively, you could invest in mesh WiFi – increasingly seen as the optimal solution to domestic blackspots and sluggish wireless connection speeds.
But what is a mesh WiFi network, and how does it work?
Making a mesh
At its simplest, a mesh network comprises two routers positioned in different parts of the home. However, it could include three devices, or even more.
Each router talks to the others, enabling seamless data handovers as devices move around, and ensuring there's always a router reasonably close at hand.
Key benefits include more consistent connection speeds for devices further away from the main router, even in a property with solid stone walls or concrete floors.
The three-unit TP-Link Deco P9 claims to cover a home of 6,000 square feet – more than six times the size of the average UK home.
Many setups operate across both the 2.4GHz and 5GHz frequency bands, with the latter particularly useful for avoiding interference caused by other wireless devices.
More sophisticated packages are also WiFi6 compatible.
This is the next generation of wireless internet, delivering superior speeds compared to WiFi 5 while supporting a greater number of devices.
Mesh WiFi networks are also generally app-controlled – both during their initial setup, and then for monitoring which devices are connecting to which hub.
The granular control provided by an app interface allows some mesh systems to pause connectivity on specific devices.
That's ideal for shutting down the kids' games consoles after bedtime, or ensuring your omnipresent company laptop can't tempt you into doing any late-night work.
How do I install a mesh network?
Rather than throwing your existing router away, you buy a set of mesh extenders and plug the base unit into your router's network port.
This creates a new WiFi network which replaces the router's generic one. Once the other extenders are set up (a process that varies by manufacturer), the wireless network is active.
Satellite mesh devices should be strategically positioned a good distance from the main router, but your home's layout often lends itself to particular locations.
Don't position an extender beside an external wall unless coverage outside is important. Ideal locations include just inside doorways, or along hallways and landings on each floor.
Manufacturers of mesh WiFi networks include companies you've probably never heard of – TP-Link, Linksys and Tenda – and firms you have, like BT and Google.
Networks typically cost between £200 and £300, and some double as smart speakers with integrated Alexa or Google Home.
Some come with two routers while others offer three. A few systems (like BT's Whole Home) allow you to purchase as many hubs as your home requires.
And a few even harness Powerline technology for Ethernet-speed connectivity.
You can read how Powerline works here.