How to choose a website address for your blog or hobby site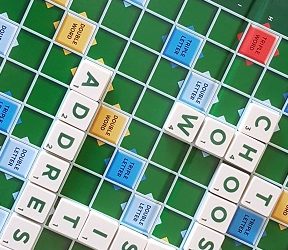 Every year, millions of people create and launch websites in their spare time.
Some sites are dedicated to hobbies or passions, others focus on a charitable cause, while many are launched as blogs.
There are some excellent website template building tools in existence, including Wix and WordPress – which underpins a staggering 30 per cent of the world's websites.
Creating a site through these platforms is no harder than customising a birthday card from an online seller.
More10 tips for building a successful website
Yet people often overlook the significance of an appropriate website address.
Along with a short description, this is often the only thing audiences see in search results – making an effective website address crucial for identifying a site's purpose and calibre.
It's not a decision to be made at the last minute, after spending two hours selecting the perfect background image or font.
So which factors deserve consideration when choosing a personal website address?
Availability
There's no definitive total of websites in existence, but most estimates put the number around two billion.
Every one has a unique address, meaning many obvious domains are already in use.
You'll have to go onto a web hosting or domain reseller platform to see a list of available addresses.
Every possible three-letter web domain ending in .com is already in use, and most of the four-letter variants are also gone.
Yet shorter web domains offer greater recall among the public, and every added character increases the risk of a domain name being mistyped or misremembered.
Top level domain
In the internet's early years, there were only a handful of top level domains available.
These are the suffixes in a web address – ours is co.uk.
A remarkable 46 per cent of websites around the world have adopted .com as their chosen top level domain, or TLD.
However, this exacerbates the availability issues outlined above.
Instead of the generic top level domain denoting a company, many people in Britain use the United Kingdom's country code TLD – .uk.
Again, though, there's a problem.
Unusually by international standards, British firms tend to add a second level domain to this TLD – co.uk, org.uk, etc.
We're currently four years into a five-year moratorium whereby anyone with a co.uk website is able to exclusively acquire the matching .uk domain and link the two sites together.
After next June, anyone could launch a .uk platform mirroring the title of your co.uk site –and there'll be nothing you can do.
The easiest solution is to purchase a .uk domain now, avoiding any transitional woes.
Having a .uk website ensures it performs better in domestic search results. However, it'll be downgraded in foreign ones, as being less relevant to that country's residents.
If you want to appeal to an international audience, a global domain like .org might be advisable.
Clarity
Having established whether your preferred domain name is available with a desired TLD, now it's time to get practical.
Is the proposed web address easily legible, or does it have recurring letters or other difficult-to-read elements?
Consider comicon.com and effoff.com – neither is especially easy to read or understand.
Ideally, a web address should simple enough for audiences to understand it the first time they see it – or hear it down a phone line.
A lack of punctuation and spaces may also corrupt otherwise innocuous suggestions.
When Susan Boyle's agents announced a new website to celebrate the release of her latest album, calling it Susan Album Party probably seemed quite reasonable.
Regrettably, the eventual web address was susanalbumparty.com – which could easily be taken the wrong way.
Message
Having ensured a proposed domain name doesn't contain any appalling hidden meanings, it's time to consider what this address might suggest to the general public.
Exchanging the letter S for Z implies a youthful outlook, whereas a word like "review" infers a considered and intelligent platform.
It's worth reiterating people often decide whether to visit a website based entirely on its name and the one-line search results summary beneath it, so the title has a lot to convey.
If your site is specific to Teesside, you might want to add Tees into the domain name to identify it as a north-eastern resource.
Similarly, many bloggers include the word "blog", so it's obvious their sites aren't corporate.
Try to avoid generic words like "Astra", which also have corporate connotations, and stick to short phrases summarising the site's USP or purpose.