Why top level domains matter on websites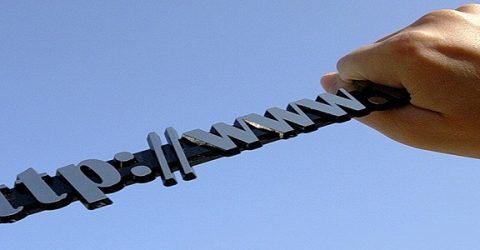 Contrary to popular opinion, the internet predates the World Wide Web's unveiling by Sir Tim Berners-Lee in 1991.
The very first websites were launched in 1985, by American computing companies including IBM and Symbolics.
Despite adopting widely varying design and functionality, these primitive websites all shared one common element – use of the .com top level domain.
As the final part of a website address, a TLD identifies a particular industry or specialism.
Since the Internet Corporation for Assigned Names and Numbers was launched in 1998 to regulate the digital Wild West, the number of TLDs has grown from 100 to over 1,000.
ICANN adds more top level domains every year, fulfilling its original brief of reducing domain registration costs by alleviating demand for .com TLDs.
As an abbreviation of company, .com was never intended to be dominated by US firms, but America's leading role in web development has made it a very Stateside domain suffix.
Generic or country code?
Despite the unprecedented choice of top level domains on today's open market, domain suffixes generally fall into one of two categories:
Generic TLDs. These indicate a specific industry or topic; .org is used by non-profit organisations, while academic institutions are distinguished by .ac or .edu.
Country code TLDs. These originally identified nation states, though ICANN has been rolling out regional TLDs like .scot and .london.
However, the boundaries occasionally blur.
Ongoing use of .io domains by computing companies (as an abbreviation of Input/Output) saw the British Indian Ocean Territory lose its ccTLD when ICANN reclassified it as generic.
Taking things to another level
Some websites have a second level TLD – most notably co.uk.
Second level domains are only used in certain countries, and their popularity is declining.
Next June, a five-year moratorium on the sale of .uk addresses will end, allowing someone to buy a .uk website domain even if an unrelated business is using the co.uk address.
MoreWhat are domain names, and how do i get one?
Businesses are expected to gradually migrate from co.uk addresses to .uk sites – as they did in India a few years ago, when companies transitioned from co.in web addresses to .in.
Any individual or business with a co.uk address already registered is being urged to acquire the .uk domain within the next six months.
Why are top level domains so important?
Since most first-time website visitors arrive via search engines, the tiny snippets of information listed on Google and Bing are hugely important in attracting people to your site.
As well as a brief site description, the domain name and its TLD extension are the only elements someone will see in a standard list of search results.
Company names are often chosen to indicate expertise in a particular industry, or to make it immediately clear which market sector/s they operate in.
A TLD can do the same – johnsmith.hotel and johnsmith.tennis instantly inform audiences about what to expect, even if the brand name is ambiguous, generic or unpronounceable.
Are there any bad TLDs?
There are loads, which is why choosing a domain isn't as straightforward as you might think.
Internet spam agency Spamhaus has calculated 90 per cent of all live websites with the .gq TLD are being used for malicious purposes, like spamming or malware distribution.
Three quarters of registered .club domains are currently not in use, leading search engines to treat the other 25 per cent as being of probable low quality.
It's been reported only one in 400 .stream URLs is safe to type into your browser, while 99.95 per cent of .country sites are infected with malware, spyware or intrusive adverts.
Then there are web addresses which don't carry malicious connotations, but still create the wrong impression because of what the letters spell out.
Even if the sites were legitimate, it's easy to see issues with websites located at genit.al (the ccTLD for Albania) or probablynot.safe.
So how can I choose a suitable TLD for my own website?
Firstly, competitor analysis ought to identify trends among established industry rivals.
Secondly, ensure your combined company name and TLD won't pose any challenges for legibility or pronunciation – or end up spelling out a double entendre.
Thirdly, undertake online research to see whether a potential TLD has any bad connotations.
You could always follow the example of 46.5 per cent of all live websites, and opt for .com…