How to choose broadband for a second home
If you want to get broadband in a second home, different criteria apply to your main family residence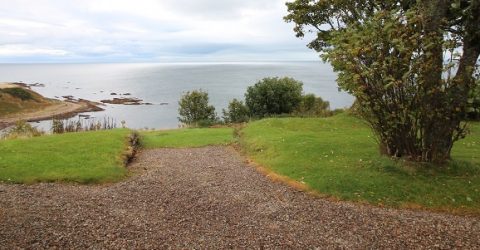 Broadband has long since ceased to be a luxury, and entered the realms of an essential utility.
As such, it's arguably as important to maintain stable broadband connections as it is to have gas, electricity and water supplies connected.
That's also true for the 350,000 people recorded in the 2011 Census as having a second address in another local authority, which they used for more than 30 days a year.
MoreGoogle to work on wireless home broadband
Whether your second home is a holiday hideaway, a bolthole for work purposes or an inheritance you'll be living in while doing it up to sell on, broadband access can be vital.
Yet different criteria apply when choosing the best broadband deal for a second home, compared to what HMRC would call your principal private residence…
The road less travelled
Firstly, the cost/benefit analysis is very different when coming to choose broadband for a second home.
By definition, a second home will be occupied for less than half of a typical year. In reality, it might only be occupied for a few weeks each year.
The prospect of paying monthly broadband bills for a service that may not be used for months at a time could grate with many second homeowners.
Another important factor is the way internet will be used when the property's occupied.
People working away during the week and treating their second home as an alternative to a hotel may barely go online all.
On the other hand, a holiday cottage might be seen as the ideal place for streaming a box set in the evenings, while the kids wage war with each other on Minecraft.
Determining how this accommodation will be used – and by how many people – will help you to choose broadband for a second home.
Options include:
A cheap broadband deal, at the lowest speed and monthly price ISPs can offer. Many rural second homes only receive ADSL speeds anyway.
A rolling 30-day or no-contract broadband deal. If you're only visiting a property a few times a year, this might work out cheaper than a year-round deal, even if cancellation costs are incurred.
A mobile broadband deal. Mobile networks offer USB plug-in dongles and local MiFi routers. Data lasts indefinitely if it's unused, and more can be added to your account as needed.
These options all assume you won't require lightning-fast connectivity in your second home, or a large volume of available data at any given time.
If you're likely to have different devices attempting to stream HD content simultaneously, an annual FTTP contract may be necessary – even if it lies dormant for months on end.
MoreGetting an extra phone line for broadband at home
Second homes are unlikely to benefit from the provision of TV-and-broadband bundles or a landline, making triple- and quad-play deals an inefficient option.
That's especially true if your main residence has a bundle deal in place – there's no need for additional mobile SIMs if your family's smartphones are already connected, for instance.