How to claim under the Better Broadband Scheme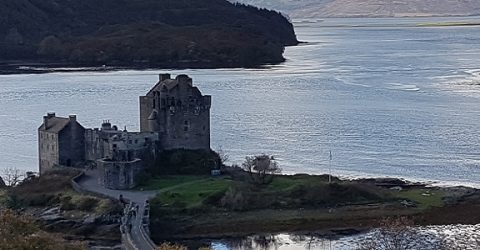 If you live in one of the UK's major cities, it's generally possible to take dependable (and reasonably fast) broadband for granted.
Barring unreliable service or technical faults involving your property, urban residents tend to enjoy a choice of cable and line-based internet services.
Sadly, that's not always the case for residents of rural areas.
If you live in a castle on a private island (or if you're more than ten miles from the nearest branch of Costa), dependable high-speed broadband might seem like an unattainable luxury.
Fortunately, State support is on hand, through the inelegantly-titled Better Broadband Scheme.
Better by design
The Better Broadband Scheme was launched in 2015 by the UK Government, offering financial assistance with broadband connectivity for homes and businesses in remote areas.
The word "adequate" is defined here as in excess of 2Mbps – which might be sufficient for web browsing but certainly wouldn't support gaming or even standard definition streaming.
It also excludes properties which are scheduled to receive superfast broadband through Openreach's schedule of works in the next year, or homes with satellite broadband.
Owner-occupiers won't need to pay more than £400 to access a basic broadband package over a twelve-month period, including those all-important installation costs.
These often involve a grant of comparable value, which can be put towards fixed-line fibre, wireless internet or even satellite broadband services.
A limited number of suppliers are signed up to the Better Broadband Subsidy Scheme, including BT, though specific parts of the UK may further reduce your choice of supplier.
Into extra time
The Better Broadband Scheme was initially scheduled to end in 2017.
Having already received a one-year stay of execution, history repeated itself last December when the Government confirmed this scheme will remain active until December 31st 2019.
In a way, these extensions highlight a collective failure among the public and private sectors to address the imbalance between broadband investment in our cities and in the countryside.
However, the £2.4 million allocated to rural dwellings in 2019 will certainly make a difference, with 40,000 grants already allocated through this pioneering scheme.
And while signing up won't give rural homes or businesses unfettered access to the information superhighway, it'll at least get them off the hard shoulder.
For entrepreneurs, home workers and the geographically isolated, that's a hugely appealing prospect.
How can I apply?
If you're reading this from a windswept bothy using a dial-up connection, your first port of call should be the Department for Digital, Culture, Media and Sport website.
Their Get Better Connected page supports applications, and can be reached here. At the time of writing, the site is due to be relaunched any day.
You'll need to submit some basic information about your application, but the scheme has been designed to avoid baffling people with overly technical instructions or requirements.