How to launch an online store quickly and easily
You don't need to be a computing expert to launch an online store, with platforms simplifying site construction and ecommerce alike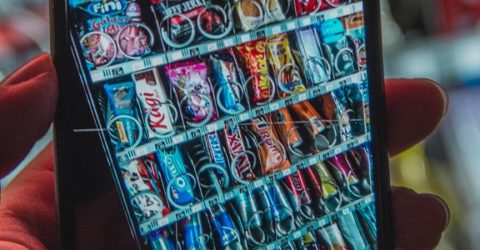 It's easy to look at online retailers with their 'I started this business in my spare room' mission statements, and feel a touch envious.
Ever since the 1980s, entrepreneurship has been actively encouraged in the UK, and it's surprisingly simple to generate a second income or set up a dedicated company.
Yet if you've never earned a penny outside eBay auctions and day jobs, even small steps towards self-employment might seem daunting.
Being able to launch an online store is a classic example. How do you keep product availability up to date, take credit card payments or notify people about their orders?
Back in the 1990s and early Noughties, this would have a complex process. Here in 2022, however, automated software does most of the heavy lifting.
As such, it's now possible to launch an online store within a couple of hours – providing you've got all your ducks in a row beforehand.
Fail to prepare…
In a moment, we'll consider the various platforms which have been developed to simplify the process of selling goods online. But first, there's a few things you'll need to have ready.
Foremost among these is a detailed inventory of the products or services you'll be selling, ideally in a database format, alongside images and descriptions (wherever relevant).
You'll need a brand name for your online store, a dedicated bank account for payments (personal accounts quickly get messy), and a detailed plan for managing turnover and stock levels.
You probably won't need an accountant to handle the sale of self-knitted dolls, but anything more professional generally requires invoicing, end-of-year accounts and tax calculations.
There's also the age-old sole trader vs limited company debate. The former involves less paperwork, but the latter offers greater protection against possible legal action.
…Prepare for sale
Once you've written your About Me biography and set up social media channels to promote your online store, it's time to design and build an ecommerce website.
You could pay thousands of pounds to a web design agency to reskin a WordPress or Shopify template, though technically proficient individuals could do this themselves using plugins.
However, it's easier to use web editor tools like Wix and Weebly to build an off-the-peg ecommerce portal, with a lightly reskinned interface featuring your images, text and logos.
These reskins will resemble other homespun online stores, but few customers will notice or care. They'll be far more interested in what you're offering.
Goods and services should be profiled in detail on individual product pages, ideally with similar or complementary products displayed in a 'you might also like' box.
If you're using WordPress to host a standalone website (which will require a domain name purchase), there are plenty of user-friendly ecommerce plugins to handle sales and orders.
Each website building tool offers various customer payment methods, from PayPal to plastic. They'll calculate shipping costs and taxes for you, and even email automated customer order updates.
The mechanics of taking payment and issuing refunds are largely automated as well, though you'll need to log in daily to monitor activities and approve transactions.
This is also vital in terms of maintaining stock levels, keeping the website updated with news and blog posts, and handling any maintenance your site host isn't directly responsible for.
Most ecommerce hosting companies handle issues like cybersecurity, technical updates and server management behind the scenes, freeing you to concentrate on selling.