How to make switching broadband providers child's play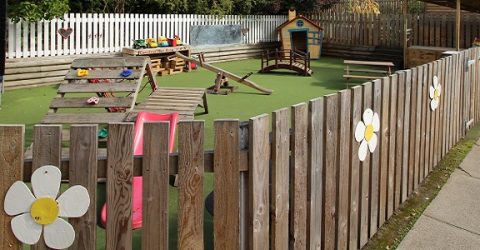 You don't have to be a professional footballer to find contract negotiations uniquely stressful.
Renegotiating a broadband contract could also trigger feelings of anxiety and stress.
Yet the alternative might be spiralling annual contract costs, as providers capitalise on our reluctance to haggle by 'rewarding' customer loyalty with price rises.
Existing customers don't just end up paying more for the same service. They're also underwriting the introductory deals offered to people willing to shop around – and switch.
Clearly, switching broadband providers may be beneficial from a financial perspective. But what can you do to reduce the challenges involved in changing service provider?
These tips could help to make switching broadband providers child's play…
Start looking before the contract ends. Whenever a new household contract starts, set a reminder a month before it expires in Microsoft Outlook or Google Calendar.
Flagging it up prior to the actual end date gives you plenty of time to set aside a few hours and trawl through the Broadband Deals website, seeking suitable offers.
Waiting til an existing contract is almost up before investigating alternatives could see you bumped onto a pricier tariff in the meantime. It'll also add to the urgency of searching.
Check the existing contract. It's probably been many months (potentially even years) since your existing contract was agreed, so remind yourself what it consisted of.
Ensure penalties won't be incurred by ending the contract early, and make a list of the equipment which would have to be returned.
This is also a good time to gather every piece of paperwork from that provider into a plastic wallet or cardboard folder, so it's easier to find account numbers and contact details.
Consider where existing broadband provider has fallen short. Does the current WiFi router struggle to deliver a signal into the garden? Is the line speed too slow?
Perhaps a provider has struggled to keep the (router) lights on, or maybe there are tedious on-hold delays when contacting technical support or customer service teams.
Examine broadband provider customer reviews on reputable platforms like Which?, Google and Trustpilot. Remember people are more likely to bury brands than to praise them.
Be wary of additional services. Most broadband providers offer landline rental as part of their services, but some can also give you smartphones and TV services.
These packages are known as triple-play and quad-play, depending how many services are available. Their economies of scale look impressive at first glance, but it'll be harder to leave.
It's also proportionately more difficult to calculate value for money when a single price covers multiple accounts – line rental costs, setup fees, etc.
Set a switch date well in advance. Longer timescales give companies more opportunity to organise line switchovers, delivery (and safe return) of broadband routers, etc.
It's incumbent on new providers to organise relevant paperwork and notify an existing broadband supplier of your intention to move, but these stages might take several weeks.
We'd recommend a day when you're unlikely to need dependable internet access. A Saturday might suit home-workers best, since landline switchovers sometimes take a few hours.
Do your sums. Before signing up to 200Mbps line speeds and limitless data, consider your budget and likely future internet usage.
In a household of Netflix addicts, speed and unlimited data usage are crucial. Yet for students on a budget, cost is paramount.
At Broadband Deals, we understand the significance of switching broadband providers to obtain a deal which meets your broadband needs – within any budgetary constraints.
Think about anything you might lose. Some broadband companies will delete personal email accounts of lapsed customers, which could be inconvenient.
Terminating triple-play or quad-play contracts could necessitate sending back everything from TV set top boxes to smartphones. Each device will need to be replaced at once.
Don't wait until the current contract ends to discover that without those free-gratis mesh broadband range extenders, your new WiFi router won't access every corner of the house…