How to make the most of bookmarks and favourites
Bookmarks and favourites are one of the internet's least treasured resources, despite their hidden value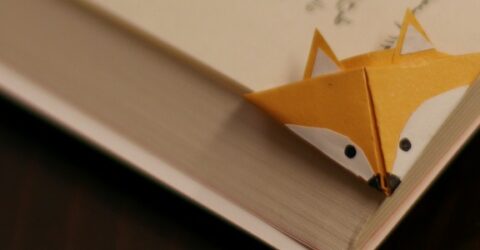 In the internet's formative years, web browsers didn't offer a facility to store favourite webpages.
The long-forgotten ViolaWWW browser was the first to offer what we now call bookmarks and favourites.
As well as saving time and reducing stress, bookmarks and favourites can be adapted to increase online security, yet many people fail to make best use of these URL shortcuts.
Making your mark
Every modern web browser can save a particular webpage's unique URL into a digital list of bookmarks and favourites – the name varies by web browser.
Confusingly, bookmarks may appear in different places. They might be in a foldered list, dotted across the top of your browser, or within a hard drive sub-folder.
As an example, a Windows 11 PC running Microsoft Edge will store its bookmarks in C:\Users\info\AppData\Local\Microsoft\Edge\User Data\Default\Bookmarks.
Our first tip is to consolidate bookmarks in one place, rather than dragging them onto your desktop or relying on hard drive folders.
You can also categorise bookmarks into sections – all financial tabs within a Banking sub-folder, policy-related tabs in a Policies folder, etc.
Many web browsers won't automatically reorder new additions, so periodically check the bottom of your bookmarks list and move newer bookmarks to the correct alphabetical place.
Simultaneously, delete obsolete bookmarks, lapsed online accounts or duplicate entries to minimise confusion.
Don't forget you can search bookmarks, either by clicking the vertical three-dots button or right-clicking the Bookmarks tab itself and selecting Manage or Search.
Safe and secure
Our next tip is to modify the default names assigned to each bookmark from the one automatically generated by the website it links to.
Our website will be saved under a bookmark titled "Best Broadband Deals – Fibre from £21 | BroadbandDeals.co.uk". That's entirely accurate, but it wouldn't help you find it in a hurry.
Stripping each bookmark back to its core website name makes it simpler to find.
Next, consider suffixing bookmarks with summaries of your login credentials, making it easier to remember which email address and password combination you've assigned.
Let's assume you wanted to create an aide memoire for your favourite shopping site, using your personal email address "johnsmith@isp.com" and password "heavyMetal123".
After the name of the shopping site, you could add "js hM123", giving a clear prompt about which email address your account is registered to and which password you've chosen.
This reduces the likelihood of needing to reset your password, while minimising the need to install a password manager utility.
A criminal or opportunist browsing through these bookmarks wouldn't see the full password – and may not even realise it's a prompt – whereas you'd instantly be reminded of your credentials.
This becomes increasingly valuable once you start accumulating variations on a core password theme. A password of "heavyMetal123#" could be abbreviated as "hM123#".
Never enter the full password into a bookmark, or store a list of unedited login credentials on your device, in case it subsequently gets hacked or stolen.
Share with care
Nowadays, we tend to use more than one device to go online, so ensure you have the same primary web browser installed on every device.
Otherwise, changes and revisions to bookmarks in one place won't be visible elsewhere.
It's fine to run multiple browsers – Opera for privacy, Chrome for work and so forth – but store all your bookmarks in one place.
Finally, remember you can export bookmarks in a HTML file before seamlessly importing them into a new browser.