How to make the most of YouTube
The video streaming site can do a lot more...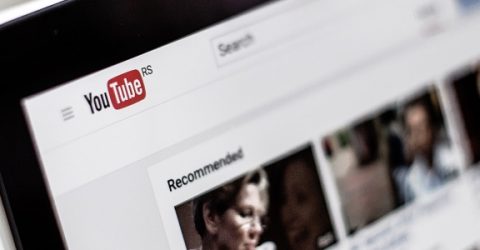 It might surprise you to learn that the video sharing platform YouTube is also the world's second-largest search engine, beaten only by its parent company Google.
It might also surprise you to learn that using YouTube can involve far more than passively consuming music videos and clips from TV shows.
YouTube is a complex social media network, serving as a peerless repository of user-generated content.
It's estimated that 300 hours of new content is uploaded to YouTube's servers every minute, while five billion individual files are viewed daily.
Yet there's a lot more to YouTube than simply watching a few cat videos and then drifting onto something else…
Getting started with YouTube
Firstly, register an account. If you have a Google account or a Gmail address, using these credentials simplifies the sign-up process.
Next, consider your first searches and file views very carefully. At this early stage, the algorithm which suggests content you might will be heavily influenced by these activities.
If you're unsure about watching a particular video, hover the mouse cursor over its thumbnail for a quick preview.
If you enjoy a particular video, you can often subscribe to the publisher's channel – the equivalent of following a profile on Twitter, and a great way to find related content.
Users get to rate videos, save them as favourites, and create playlists. You can also comment on what you've just watched, which is where YouTube's social media angle comes in.
While some comments will be written entirely in symbols or acronym-laden jargon, it's easy to build connections with people passionate about the same things as you.
Dedicated followers of fashion might want to check out the YouTube Charts, or explore trending videos to see what's currently in vogue.
Advanced tips
Rather than merely sharing a link to a particular file, pause it at the point you'd like someone to start watching, click Share, and the link they receive will begin playing at that point.
If you want a file to automatically replay once it's finished, right-click as it's playing and select Loop.
Skipping to a certain percentage of the video can be done via the 0-9 keys, while tapping J and L on the keyboard moves the file backwards and forwards by ten seconds.
Privacy-conscious users may wish to ensure liked videos, saved playlists and subscriptions are unavailable for public viewing by adjusting their account settings.
It's possible to view technical file information by right-clicking on a clip and choosing the unambiguously-titled Stats for Nerds.
If you're watching at night, replace the white background with a bedtime-friendly black aesthetic by selecting Dark Theme from the right-hand account dropdown menu.
Best of all, typing 'gif' immediately before the youtube.com part of a chosen file's URL lets you create and edit an animated GIF before sharing it with the world.
Uploading your own content
This involves a very different approach, since you will be responsible for creating and uploading original content (plagiarism is viewed very dimly) and attracting audiences.
Contrary to popular belief, uploading new footage doesn't bring audiences flocking by itself.
With around 50 hours of new material appearing in the time it'll take to read this sentence, you'll have to work to attract eyeballs.
Uploading content starts by creating a channel named after yourself or your business, or a name bearing some relevance to your chosen topic.
After agreeing to YouTube's terms and conditions, customise your channel page with art and graphics, an About Us section and – of course – original content.
Videos are uploaded with a few mouse clicks, and every viewing contributes to detailed analytics data which can be interrogated for audience trends and marketing ideas.
It's even possible to broadcast live, tapping into the modern vogue for live streaming.
The best accounts engage with viewers and respond to comments, regularly add new content, and make videos accessible to everyone by offering subtitles or closed captions.
The worst accounts do none of this.