How to monetise your YouTube channel
Some YouTube stars earn millions every year, but they all started somewhere.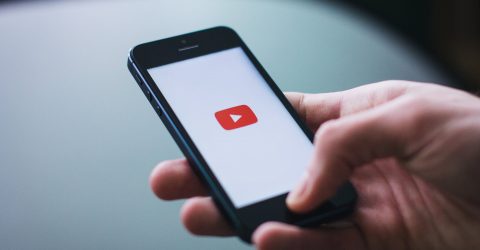 Some of the top YouTube stars are the new generation of self made millionaires. Who would have thought the website that had videos of cute animals would one day become a multi billion dollar industry? Well, they did. And 2022 could be the year you start earning through YouTube too.
The highest earning YouTube star is a 9 year old toy reviewer called Ryan. 'Ryan's World' earns almost $26 million dollars a year from his videos. Now we aren't promising anything like that with these tips, but you never know!
When you monetise your YouTube channel, you don't get paid automatically for uploading videos. The money comes from advertisement clicks from your viewers. So even if you get thousands of views but no one watches / clicks the ad, you don't make any money.
newsYoung people turn to online money-making during pandemic
If you're successful enough you may even be asked to promote items within your videos for a fee. That means your earnings aren't dependent on advertisement clicks.
A popular YouTube channel can be valuable to a business. You can generate high traffic to your business' website if your content is popular enough. So, if you have no interest in vlogging, this is still worth a read!
First, create your YouTube channel
If you don't already have your own YouTube channel, here's how to set one up.
First, sign in to YouTube on a computer or device.
Go to the top right of the screen and click the 'create' icon.
If you don't have a channel, you'll get a prompt to 'create a channel'.
Enter your details and chosen YouTube name to create your new channel.
If you need multiple users on the channel (i.e. for your business) there will be options to set this up in this menu.
You can also make a 'Brand Account' that has a different name, but is still managed from your own Google Account.
To do this you need to first go to your 'channel list'.
Create a new channel by clicking 'Create a new channel'.
Fill out the details for your new channel and verify your account via the email.
To add a channel manager, follow the instructions to change channel owners and managers.
How to monetise your YouTube channel.
You can apply for monetization once you've gained 1,000 subscribers. You'll also need to have 4,000 'watch hours' within the last year.
From the homepage, click the icon for your account in the top right corner.
Go to 'YouTube Studio'.
On the left hand side menu, go to 'Other Features' > 'Monetization'.
Read and agree to the 'YouTuber Partner Program' terms and conditions.
Create a new 'AdSense' account. You will need an AdSense account to get paid.
Set your monetization preferences.
When it's complete, you'll have a 'Revenue' tab within your Analytics page. This is where you can keep track of your earnings. Go to the Revenue tab and scroll down to the  'Monthly Estimated Revenue' to see your predicted revenue.
Things to keep in mind.
Know your audience.
Understanding your audience is key if you want to successfully monetise your YouTube channel. So the more niche your channel, the better chance you'll have at developing a loyal, understandable fan base.
You can use YouTube's own analytics tools to see the demographics of your audience. These can help you tailor your content to their preferences. These analytics will show you things like age, gender, location and your best performing videos.
Censorship
According to YouTube, your content could be excluded from ad revenue if it includes controversial content. These include: Sexually suggestive content, Violence, Inappropriate language, Promotion of drugs Controversial or sensitive subjects and events.
Fan funding
Skip the middleman! Setting up a Patreon account or something similar will let your followers pay you directly. So if you develop good content and a relationship with your audience, they should be happy to pay!
 License your content
If one of your videos goes viral, it could be newsworthy. Sometimes networks will reach out to video owners to license their video. So it's something to keep in mind when you curate your channel.
Add links in your video descriptions
A no brainer here. If you have a Patreon, or you use YouTube to promote your business you should link to them!