Young people are making money online in new ways during COVID
Gen Z are beginning to adapt to life under varying degrees of lockdown.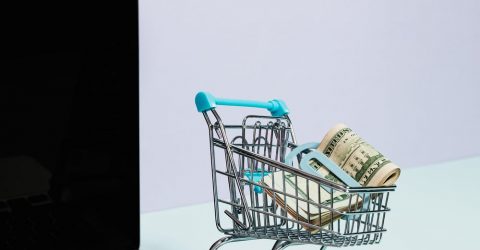 Making money moves
COVID-19 has changed the way young people will think about work making money forever. Be it how much we want to work, where we work or what we do for work. At best, COVID has diverted careers for millions and built new paths for few others. At worst it may have destroyed chances for stability for an entire generation.
The Office of National Statistics (ONS) published an unsurprising report on COVID's impact on UK jobs recently. It found that jobs requiring higher qualifications and more experience were more likely to provide remote work opportunities than manual jobs.
World Economic Forum's Future of Jobs Report found that more than 80% of employers expect to pivot to remote work. They also found half of all employers are also preparing to automate some jobs.
Young people left behind?
But where does this leave young people and those working in manual work? One in ten young people in the UK have lost their job due to COVID.
The pandemic is also set to leave many young people at a disadvantage if they want to go into higher education. Some are missing school days due to regional lockdowns, which is widening the regional and economic disadvantage.
For school leavers, the ONS found those between 16 to 24 years were less likely to work from home than older groups. This means that young people are more likely to be put in public facing jobs which risk COVID exposure. That's if they're lucky enough to keep or get a job at all!
Side hustle
The term 'Fourth Industrial Revolution' has been around for a while. It means the change in jobs that widespread access to the internet is triggering. (Think smart devices, not steam engines). Some economists have said that the COVID-19 crisis is accelerating this 'revolution'.>
In day to day terms, this might mean the increasing number of young people monetizing Social Media and streaming. Or the growing online gig economy for jobs like customer service, teaching English or even virtual exercise classes.
MoreBig money to be made in DIY streaming
A recent story by the BBC interviewed several young people finding ways to cope in the pandemic. Emily Hale was furloughed from her job in March and set up an online Pilates business. She now offers one on one Zoom pilates classes and consultations.
Others included in the article have set up e-commerce and social media marketing businesses.
Monetising rising.
COVID isn't the only factor in the rise of young people making money online. With many young people restricted in opportunity by lack of transport or rural location, making money online is a natural step. The availability of bank account alternatives like PayPal and Monzo has also removed a major obstacle for entrepreneurial teenagers.
A 2019 Barclays survey found that teenagers have been ditching babysitting and Saturday jobs for a while now. The survey estimated that teens made around £11 million a year through selling clothes online.