How to permanently delete social media accounts
As social media continues to fragment and mature, 2022 may be the year when many of us decide to log off completely.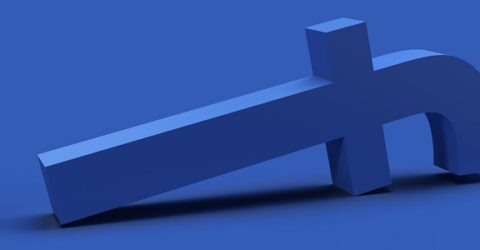 Love it or hate it, social media has become part of the fabric of our society.
We post photographs of our breakfast on Instagram, argue about COVID restrictions on Facebook, stalk celebrities on Twitter and watch music videos on YouTube.
There's also a second tier of platforms which qualify as social media despite standing apart – the career-oriented LinkedIn networking site, or the digital book club Goodreads.
However enmeshed you've become in this virtual world, there will probably come a time when you'll want to permanently delete social media accounts.
This might be due to changing personal circumstances, a greater desire for privacy, platform fatigue, mental health or any number of other factors.
A sense of permanence
Firstly, let's consider why permanent deletion is better than simply deactivating an account.
In the latter scenario, your social media accounts lie dormant, ready to be reawakened by logging into the site.
This also means your data is still saved on giant servers in anonymous data centres, where it can be endlessly resold and used by companies you've never heard of in ways you'd never dreamed of.
By contrast, when you permanently delete social media accounts, all account history is expunged. That means personal data is gone, never to return.
The temptation to rejoin that platform is also reduced, because you'll never be able to fully reconstruct whatever contacts and data existed before the first account was erased.
Pre-emptive steps
The decision to leave a social media site shouldn't be taken lightly, and it's important to do a bit of housekeeping beforehand.
Start by downloading or saving any media content which you couldn't access outside that platform – consistently amusing memes, useful video links, and so forth.
Scroll through timelines and DMs and ensure you won't lose irreplaceable material like poems written to an ill friend, or a complaints chronology relating to a product you still own.
It might be advantageous to tell contacts on that platform you're leaving, giving them a chance to connect in other ways or ask for a phone number/email address via DM.
Closedown
Having saved valuable attachments and notified significant personnel, the next step is to request permanent deletion of your account.
Popular sites like Facebook and Twitter insist on a 30-day cooling off period, where your account is initially deactivated before being scheduled for automatic deletion.
Don't let these sites persuade you to 'just' deactivate an account on a long-term basis. If you've decided to leave, have the courage of your convictions and make a clean break.
This is beneficial in all sorts of ways, including the prospect of better mental health.
Account deletion is (understandably) frowned upon by companies whose very existence depends on maximising screen time, so it's rarely an easy or well-advertised process.
For instance, on Facebook, it's necessary to click a tiny drop-down arrow beside your profile, go to Settings & Privacy > Settings > Deactivation and deletion > Delete Account.
You're then asked to click Continue to Account Deletion, click Delete Account yet again, enter a password and confirm your intentions once more.
It's a lot easier to create a Facebook account than to erase one, which is no coincidence.
Facebook also say data remains on their servers for up to 90 days after the deletion process commences, though it's not publicly visible.
Smartphone apps often lack the functionality to close an account – Twitter users will have to log in through a desktop browser to request deletion.
Even then, logging back in within 30 days automatically reactivates a supposedly closed account.
The aftermath
Having deleted your accounts and waited the requisite 30 days, it's advisable not to sign back up to a platform you left for genuine reasons.
The pre-emptive planning outlined earlier should prove its worth here, negating any need to use the site again.
If you need to check something, try running a Google or Bing search to see if it displays.
If no results are returned but you know it's accessible through a social media site, ask a friend or relative if you can momentarily view their account to gain access.