How to recover lost files from the cloud.
Now if only these tricks worked for your house keys / glasses / wallet.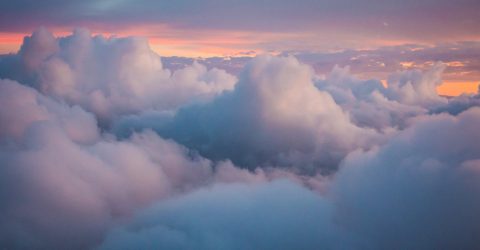 The cloud is supposed to make sure you don't lose files, but there's still room for human error to ruin things.
Luckily cloud storage providers see the issue in allowing humans into the mix. So here's how to bring back deleted files or to delete files for good from Google Drive, iCloud and more.
Dropbox
Dropbox is one of the most popular cloud services for personal and professional use. Basic, Family, or Plus plan keeps deleted files in the trash for around 30 days. Professional or Business plans keep deleted files for 180 days. Clearly someone at Dropbox HQ has been in hot water with their boss over lost files!
To recover deleted files / delete permanently:
Open Dropbox in your browser, and head to the Deleted files link on the left.
The Deleted files folder lists the most recently deleted files first. (So you can scroll down 30 or 180 days depending on your package.)
Or if you have loads of files you can go to the folder where the files were originally stored. Then you can select 'Show deleted files'.
Use the checkboxes or the three dot buttons on the right of the file name 'restore' files. Or do the same and select 'permanently erase' if you never want to see the file again.
For paid packages Dropbox has a feature called 'Rewind'. This reverses any edits to your Dropbox storage, so your folders are restored to a previously set point. Just select 'Rewind Dropbox' from the 'All files' screen. Or go to individual folders and select 'Rewind this folder' if you don't want to restore everything.
Google Drive
Google Drive is a popular option which offers a good amount of space for the price (£0!). Drive keeps deleted files in your trash for 30 days.
To recover deleted files / delete permanently:
Open Google Drive and go to the 'Bin' folder in the menu on the left hand side.
You can sort the order in which deleted files are shown by 'name', 'owner', 'date modified' or 'size'.
(Google Drive will also include these files in your search bar results until they're permanently deleted.)
Right click on the file you want to restore or permanently delete and select either 'Restore' or 'Delete forever'.
Or completely and permanently get rid of everything in your trash by clicking 'Empty trash' at the top right hand side.
OneDrive
While some consider Dropbox or Google Drive better hosts, OneDrive offers a bit more security than other free storage services. On free OneDrive accounts, deleted files are kept for 30 days. However, if you're using an account as part of an institution (school/ work) files are kept for 93 days.
MoreTips for Getting started with OneDrive
To recover deleted files / delete permanently:
Open OneDrive in your browser and click the Recycle bin folder on the left.
OneDrive has the 'Empty recycle bin' and 'Restore all items' options on the top bar. These let you restore or permanently wipe all deleted files at once.
Or you can select files / folders individually. Select a file / folder using the left hand side checkboxes, then choose from the options at the top.
iCloud
For many, iCloud is a lifesaver, as you can access your files from any of your Apple devices with ease. So you can recover them from any device. Like other cloud services, iCloud keeps deleted files for 30 days before they're permanently deleted.
To recover deleted files / delete permanently:
Open iCloud Drive in a browser and find the folder the file was deleted from.
Then select 'Recently Deleted' from the bottom right hand corner.
However, if the file was deleted in an Apple app like Pages or Keynote it's a bit different. You should select 'Account Settings' and 'Restore Files' instead.
MoreTop 10 time-saving Mac Hacks
From an iPhone or iPad, the process is slightly different: 
Open the 'Files' app on your device.
Then select 'Browse' > 'Recently Deleted'.
If the files were deleted from a macOS device, they can be found in the 'Recently Deleted' section as above'.
Or you can find them in the 'Trash' folder as usual.
If you want to permanently delete any files this option will come up alongside the 'restore' option. So choose carefully between the two!