How to safely shop online this Christmas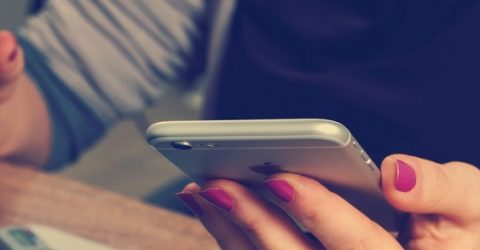 We'd like to apologise for the use of the C-word in this article's title.
Unfortunately, whether you care to admit it or not, we're now well and truly into the commercial gold rush of activity preceding December 25th.
October has become prime shopping season for high street and online retailers alike, with the latter claiming a larger slice of our festive spending every year.
While footfall was significantly down across the UK last December, black friday and Christmas online shopping broke new records with a 14.7 per cent value increase over 2016's figures.
However, growing markets attract chancers and fraudsters, keen to cash in on gullible or unobservant consumers.
Criminals will often create bogus ecommerce websites, with false contact details and no intention of delivering the products supposedly on sale.
To avoid joining 2018's fraud statistics, these are some of the ways to safely shop online…
Ecommerce portals
Only buy from HTTPS sites. Look for a padlock or HTTPS at the start of a web address. Information sent and received via HTTPS can't be spied on or viewed by anyone else
Be cautious when dealing with foreign companies. The challenges of tackling fraud are exponentially higher if a retailer is based overseas, where different laws may apply
Seek out consumer reviews. Positive reviews on platforms like TrustPilot suggest a retailer is authentic and conscientious. Be wary of firms with no online reviews
Don't surrender too many details. There's no reason an ecommerce site should ask your marital status or place of birth. To safely shop online, avoid oversharing personal data
Choose a strong password for each ecommerce site. If one is compromised, the rest will still be safe. Write down passwords in an offline location, and change them periodically
Compare prices prior to completing a purchase. Online retailers occasionally charge a huge markup, hoping consumers don't check prices elsewhere before clicking 'buy now'
Study privacy and returns policies. Avoid buying from companies who don't stipulate their returns policies, or who haven't published a privacy policy about data usage
Log out of accounts. This is especially important when using a shared computer or device, where other people might be able to use your details without permission.
General online security
Install and maintain antivirus software. Don't disable key functions to speed up your devices. Ensure antivirus software is on, activated and updated on a regular basis
Use mobile apps. Ecommerce companies go to considerable efforts to build slick and robust apps, which should be secure. Only download them through official app stores
Never rely on a hyperlink from an unknown source. Always use Google or Bing to find a particular portal or URL, rather than assuming a mysterious email's link is legitimate
Buy high-value purchases on credit cards. Credit cards offer greater protection against fraudulent or cancelled transactions, so avoid debit cards for purchases over £150
Scrutinise bank statements. Fraudsters may try and take additional payments after a legitimate transaction. Early identification boosts the chances of clawing back funds
Don't buy over public WiFi. To shop online safely, always use a secure connection. Free public WiFi might enable eavesdroppers to record your payment data, and commit fraud
Never purchase a pre-owned gift card. Always buy these directly from retailers – private sellers may already have depleted any balance, reselling worthless plastic cards
Be wary. Ignore ridiculously cheap offers, where the company can't be making money. There's a mug in every deal – and if you don't know who it is, it's probably you.