How to watch live sport online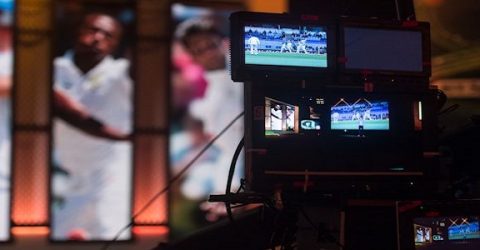 It's fair to say 2019 is going to be a significant sporting year.
From the unpredictable Premier League race to an equally hard-to-call US Open PGA championship, numerous flagship events and tournaments will take place this year.
However, the increasingly restrictive nature of sports broadcasting rights means you'll need several TV subscriptions to enjoy all the best action on your sofa.
But what if you're not in front of the telly when a particular event is taking place?
Fortunately, the internet provides various ways to watch live sport online.
We consider the main options below.
Using online versions of subscription platforms
Sky. There are two Android and iOS apps for Sky customers – Sky Go for subscribers with Sky+ hardware, and Sky Q for owners of the latest set top boxes.

Like the Sky website, logging into an app reveals the full portfolio of Sky Sports channels, though it's only possible to have two devices registered at any one time.

BT. BT Sport continues to challenge Sky's dominance of sports coverage in the UK.

BT subscribers are able to watch its three main sport channels by logging into the BT website, or downloading the dedicated BT Sport Android and iOS app.

Virgin TV Go. Unlike Sky and BT, Virgin hasn't previously bid on exclusive rights to air live sport.

Nonetheless, its streaming app and website offer extensive live coverage. Virgin transmits the full roster of Sky and BT Sport channels alongside niche broadcasters like Eurosport.

NOW TV. Although it's a lot more expensive than either Sky or Virgin, it is possible to watch NOW TV's syndicated Sky Sports coverage over the internet.

Specifically, you'll need the Mobile Month Pass, which delivers channels including Sky Sports Premier League, Arena and Action to a single device for £5.99 per month.

Freesat. Freesat offers a number of niche sports channels for £6.99 a month, through the TVPlayer.com website it shares with Freeview.

Customers can watch live sport online courtesy of Eurosport 1 and 2, Box Nation and the Free Sports channel.
On Amazon Prime
Although arch-rival Netflix has hitherto stayed away from live sports broadcasting, Amazon has been less reticent.
It's possible to watch Thursday Night Football NFL games with a Prime subscription, while next season will see twenty Premier League matches shown live via Amazon Prime Video.
Amazon has also recently negotiated sole rights to transmit the US Open Tennis Championship, as it attempts to build a reputation for showing live sports.
Some industry observers have suggested Amazon could launch a standalone sports subscription service in the next few years.
Through a VPN
The licences to cover live sporting events usually include geographic restrictions which bar anyone living just outside that area – and everyone who's away with work or on holiday.
In these scenarios, a virtual private network may be worth considering.
VPNs produce a cloak of anonymity around an internet connection, sidestepping geolocation technology to prevent it knowing where individuals are signing in from.
Our sister site VPNs.co.uk rates and reviews the best VPNs on the market.
Places you can't currently watch live sport online
Freeview. Freeview is the default service for digital terrestrial TV owners, but it doesn't have any dedicated sporting channels in its portfolio.

Unless the BBC or ITV are showing a live sporting event on their channels, the closest Freeview gets to live action involves news stations and shopping channels.

YouTube. Although YouTubeTV has arranged tie-up deals with over 60 separate sports channels, its $40 monthly subscription service is currently only available in America.

You could try and use geolocation spoofing technology courtesy of a VPN, but you'd still need a Google account to sign in – and Google tends to know where people actually are.

Netflix. Despite a proliferation of original drama, comedy and documentaries, Netflix has hitherto ignored the option of live transmissions in any capacity.

It offers no live sporting content, and seemingly has no intention of bidding for future rights.

Facebook. It's perhaps surprising that Facebook hasn't invested more heavily in live sports broadcasting in the UK, considering the firm's acquisitive nature.

It recently signed a deal to provide La Liga coverage in developing nations like Bangladesh and Bhutan, but there are no official live streams on Facebook's UK site or mobile app.