Is there still a peak time for broadband use?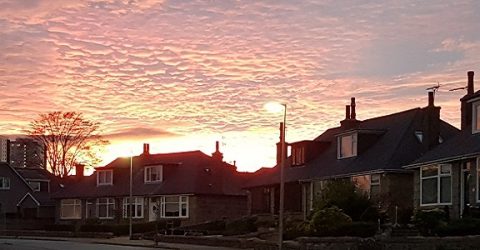 In the 1990s, getting onto the internet was fraught with difficulty.
Attempting a dial up connection through your modem sometimes resulted in an engaged tone – something which seems astonishing given the internet's ubiquity today.
Engaged tones for dial-up customers were most prevalent mid-evening, between 7pm and 10pm.
Peak time for broadband has always occurred between these hours, with parents, children and students all online simultaneously.
It seems these peak usage periods haven't changed much, even if our connection speeds have improved beyond recognition.
Something of the night about them
A study conducted last year by ISPreview revealed residential broadband connections still experience the greatest loads in the hours after work.
This is the period when people are doing homework and indulging in online gaming, posting on social media, and streaming box sets or live sporting events.
Sport is increasingly central to bandwidth consumption. BT reported record network traffic of 10.37Tbps during a Premier League game between Manchester City and Liverpool last year.
However, this peak time for broadband usage has been ameliorated by the introduction of faster broadband connections, including ultrafast services capable of over 100Mbps.
That's ten times faster than the average speed achieved through many Openreach phone lines, and 2,000 times faster than dial-up.
Will peak time for broadband affect my connection?
The simple answer is not to any discernible degree.
Some ISPs experience a small decrease in average performance during the evening rush hour, though a 2018 survey suggested TalkTalk actually improved its median download speeds.
The rise from 17Mbps to 19.4Mbps between 6pm and midnight is good news for TalkTalk customers, though other service providers delivered far faster connectivity around the clock.
Like TalkTalk, EE's median peak speed also rose in the evening. Sadly, it rose to just 13.7Mbps, which was the slowest figure recorded among the Big Six broadband companies.
Unsurprisingly, Virgin Media's Fibre to the Premises cable network achieved the highest peak download speeds, despite a 6.46 per cent drop compared to off-peak hours.
More surprisingly, Sky Broadband achieved identical speeds in daytime and night-time testing.
Only Plusnet customers saw a marked drop in median peak speeds, from 27.90 to 25.70Mbps.
Even so, you'd need a stopwatch to determine the difference in download times for the same file – most Plusnet consumers wouldn't be able to detect a 7.8 per cent drop in performance.
Downloading content overnight and watching it later continues to make more sense than attempting to stream at peak times, just as it did in those dark dial-up days.
However, it's reassuring to know the internet rush hour has effectively been abolished for activities which can't wait until tomorrow.
And with average broadband connection speeds across the UK improving every year, there's no disadvantage to going online in the evenings any more.