Is your broadband ready for cloud gaming?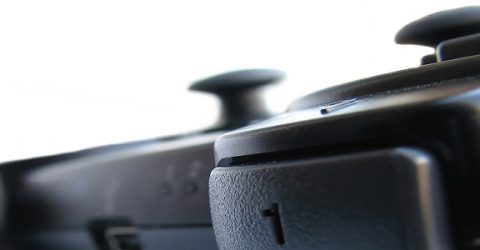 If you've opened a Google search page this week, you can't have missed the fact the tech giant is launching its long-awaited 'Netflix for games' later this year.
Google has been busy pushing 'founder's edition' packages for its new cloud gaming platform, Stadia, even though no-one can use them until November.
But to be fair, Stadia looks set to be genuinely ground-breaking. It's the first ever gaming service without a console.
Yes, Sony already allows users to stream games via PlayStation Now, but you need a PS console or a PC to use it.
Cloudy with a chance of MMORPGs
Stadia promises 'always connected' access to cloud gaming across multiple devices including phones.
You can even supersize by streaming it to any TV via Chromecast, or 'jump in' to a game being livestreamed on YouTube.
You don't have to use the Stadia controller, although depending on your broadband and location, you might minimise latency and enjoy a better gaming experience if you do.
Games may be controlled with a keyboard, mouse and/or gamepad, with games launched by opening a new page in Chrome or via Chromecast.
Stadia even promises a 4K gaming experience (if you have the bandwidth and are willing to pay the subscription), with the potential to scale up to 8K in the future.
Note the caveat there: if you have the bandwidth.
While 4K gaming in the cloud sounds breathtaking, and resembles a great leap forward, how much broadband do you actually need to take part?
Speed and quality
According to Phil Harrison, Google's vice president and general manager, anybody wanting to use Stadia at 4K will need a broadband connection of 35Mbps or above.
Of course, a quality connection is a must – Google has suggested latency below 40ms and data loss below five per cent.
You can get a less immersive gaming experience at lower specs, but who wants to accept second best?
And that's the problem. Because many people don't get those speeds all (or even some of) the time.
In July 2018, the UK was ranked 35th in the world for average broadband speeds, having slipped several places compared to the previous year's figures.
So what should you do if you like the sound of playing in the clouds, but don't fancy moving to Singapore or Denmark?
Hold your provider to account
The first thing to do is use our free broadband speed checker to see how fast your broadband is now.
It might be fine. But if it's not, take a look at your current deal.
If you are supposed to be getting a certain speed but your provider falls short, you may be able to leave and go somewhere else.
The same applies if you're outside any 'lock in' period, of course.
Unless you live in a remote or rural area, you should be able to access superfast fibre deals which will let you do as much cloud gaming as you want.
If not, consider other options like mobile broadband or even satellite broadband.
The tips in our recent articles about rural broadband and new-build homes might help.
Of course, there is another type of connection that may prove a Godsend to gamers: 5G.
This is because not only is 5G incredibly fast and mobile. It also offers very low latency – the delay between a data request being sent, and a response being received by that device.
Some commentators reckon cloud gaming could eventually comprise around half of all 5G traffic, in the same way streaming media increasingly dominates broadband data transfers.
That's also why gamers should be starting to look at their internet capabilities now.
It didn't take long for the world to move to the cloud computing model. With 5G now starting to arrive, there is every reason to suspect that gaming will also migrate to the cloud.
So if you don't want to be left behind, make sure you're sufficiently well connected to join in.