Netflix or Amazon Prime?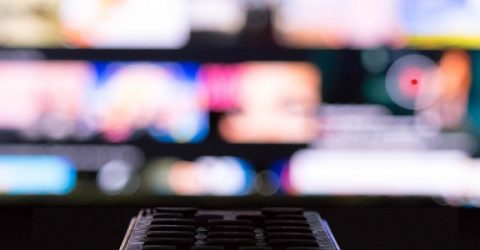 It's remarkable how our media consumption has changed over the course of this decade.
Back in 2010, Blockbuster Video was a familiar sight on high streets, while independent video rental stores were still clinging on.
The well-established Netflix brand was purely a DVD rental business, while Amazon – which also traces its origins back to the mid-1990s – was little more than an ecommerce store.
YouTube was the main method of enjoying on-demand content, while millions of people still endured dial-up internet services. Even broadband speeds were rarely above 10Mbit/s.
Fast-forward a decade, and the picture is very different.
With high-speed broadband now the norm rather than the exception, and Government promises it'll be universally available in five years' time, streaming services are ubiquitous.
The best-known of the online streaming platforms is Netflix, though Amazon has evolved into a serious rival with its Prime Video service.
Smaller providers are snapping at their heels – including Britbox and Now TV in the UK – but few people would look beyond Netflix or Amazon Prime for video on demand.
The question is, does one represent a stronger alternative to the other?
If you can only afford one streaming platform, or if your internet speed can't support both services being accessed simultaneously, should you choose Netflix or Amazon Prime?
We consider the key advantages of both below, before making a few concluding observations.
Advantages of Amazon Prime
Additional services. Netflix is just a streaming service, whereas a £79 annual Prime Video subscription bundles in free next-day postage, music streaming and cloud storage.
Student trials. Undergraduates reading this might like to know they can enjoy a six-month trial of Amazon Prime Video – ideal for that socially awkward first semester.
Dedicated hardware. If your TV isn't smart, you can buy an Amazon Fire TV device to consume Prime Video content. Netflix is also available, alongside iPlayer, All 4, etc.
Voice control. Amazon is the brand behind the Alexa virtual assistant, meaning certain Prime Video accounts can be controlled by voice – as can many other household items.
X-Ray. A collaboration with IMDB makes it possible to access information on actors, locations and other program-specific information while content is streaming.
Advantages of Netflix
Quality. This is highly subjective, but you're more likely to find premium content on Netflix than Amazon, despite the latter's increasing focus on quality over quantity.
One price fits all. A Netflix account gives access to every file on the platform, whereas Amazon customers need to pay extra for certain content – which isn't always obvious.
Simplicity. The Netflix interface is far smoother and more intuitive than the comparatively slow and unresponsive interface used by Amazon Prime Video.
Original content. While both platforms have commissioned original content, Netflix is more likely to offer high-calibre exclusive material in both film and television formats.
Multiple accounts. You can create accounts for different users, including filtered Kids profiles, allowing for more personalised recommendations and viewing histories.
If you had to choose one…
There are many similarities between these bitter rivals.
Both offer 30-day free trials and subscriptions starting at £5.99 a month, both can be viewed offline, and both offer compatibility with almost any internet-enabled device.
(That said, while Netflix is pretty much universally available, you'll struggle to watch Amazon on either a Windows Phone or a Chromecast device).
Interestingly, neither contains much Disney or Pixar content any longer. That's been moved over to the proprietary Disney Plus platform, set to launch in the UK early next year.
Both platforms have exclusive flagship content – The Grand Tour and Sneaky Pete on Amazon, The Crown and Better Call Saul on Netflix.
In truth, a subscription to both is the ideal scenario. But if you have to decide between Netflix or Amazon Prime, it'll ultimately depend what's more important to you.
Amazon offers proprietary hardware, free postage on ecommerce orders and voice control. But Netflix has the greater roster of movies, TV programmes and original content.
Either way, we are undoubtedly living through a golden age of television content – in particular drama series.
And either platform will provide more content than you could possibly watch.