Productivity software for home working
The home-working revolution has had a timely boost thanks to lockdown, and productivity software for home working can provide valuable assistance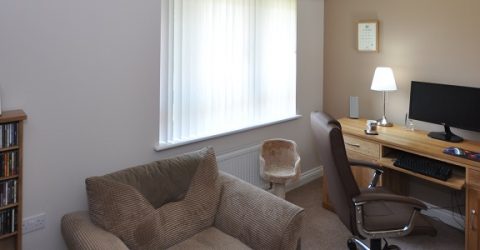 Despite political proclamations that the UK should get back to work, for millions of people, that's unlikely to involve returning to an office in the foreseeable future.
There have been long-standing arguments that home working offers many compelling advantages for companies and their staff, and lockdown has proved this to be the case.
Employees cut out ten stressful and expensive rush-hour commutes a week, giving them greater energy and more free time – often resulting in higher productivity and greater job satisfaction.
Their employers save on office costs, lost productivity due to transport issues ("sorry I'm late again"), and recruitment issues. Happier staff are more likely to remain loyal to a business.
No wonder a recent survey indicated 80 per cent of lockdown home-workers want to maintain their current working arrangements.
However, being productive at home requires a modest investment in hardware and software.
Fortunately, there is plenty of productivity software for home working on today's market.
These are some of the packages worth considering if you're going to be spending significant parts of the working week based at home…
The best productivity software for home working
Microsoft Teams is now part of the 365 suite (formerly known as Microsoft Office), and it's one of the best pieces of productivity software for home working.
We discussed earlier this year how Teams works. In essence, it combines communication tools with hundreds of third-party apps.
It can be used for email merges, customer surveys, video calling and even emoji-driven messaging.
Business and Enterprise versions of 365 include Teams alongside Office staples like Word and Outlook, as Microsoft fends off the assault of Google's G Suite.
This cloud-hosted 365 rival includes the highly acclaimed Docs word processing package, Sheets (an Excel rival), Slides (PowerPoint) and so forth.
Although each component is less extensive and more internet-reliant than Microsoft's alternative, G Suite is easier to learn and arguably nicer to use.
Many media companies have migrated to Google Docs and Gmail, since collaborative document sharing and editing is easier than through 365.
On the subject of live editing, Microsoft and Google also offer competing remote desktop applications.
The former's Remote Desktop client is built into Windows, while Chrome Remote Desktop is Google's off-site desktop access tool.
Apple offer their own remote desktop software, but disappointingly, it has to be paid for. However, Apple have developed some useful productivity software for home working.
Parallels Toolbox combines dozens of tools, from time management apps to utilities which hide desktop files and folders while screen-sharing during a presentation.
Working from home means screen sharing and virtual meetings are essential, and many organisations have adopted Zoom ahead of Skype as their platform of choice.
Meetings of 40 minutes or less are free with Zoom's Basic subscription, and more advanced packages support up to 1,000 participants for hours on end, with recording functionality.
Meanwhile, projects can be outsourced to various utilities including Asana, Slack and Trello, whose coloured sticky notes are brilliantly simple.
Slack offers screen sharing which allows colleagues to edit your screen. Asana dovetails with it, while offering features such as allowing one goal to be activated as another is completed.
Finally, it's worth remembering that home working doesn't offer the same distractions as the office, such as impromptu chats with passing colleagues or lunch breaks in the canteen.
Regular breaks from your screen are crucial, and Pomodoro apps break each half-hour period into 25 minutes of work followed by a five-minute break.