Resolving domestic broadband blackspots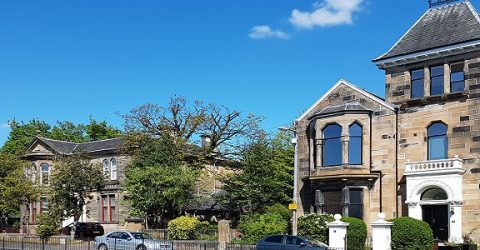 If you live in a studio flat, domestic broadband blackspots are what the late science fiction author Douglas Adams once described as an SEP – Someone Else's Problem.
On the other hand, if you live in a three-storey stone-built villa, dead spots are very much your problem.
Domestic broadband routers are built down to strict budgets, and their range is often limited.
They're generally supplied without signal-boosting external aerials, relying instead on modest antennae within their plastic housings.
This often leaves distant corners of a larger property struggling for bandwidth, while gardens may be completely out of bounds.
Devices with 4G capability may drop onto mobile networks, while WiFi-only hardware could be pushed offline if it's unable to maintain a stable connection.
Blackspots may also ensue if several people are simultaneously competing for available bandwidth in different locations around the home.
Happily, it's fairly easy to eliminate domestic broadband blackspots…
Buy a more powerful router. Any router will distribute broadband signals, though Virgin Media customers might have to plug the new device into their existing router.
Quality routers offer the latest 802.11ac wireless standard, tri-band frequency switching and external aerials which enhance their range.
Install a mesh network. Some non-proprietary broadband routers combine a primary unit with smaller satellite boxes to be strategically positioned round the home.
Each satellite amplifies the main signal, creating a blackspot-banishing network with a single username and password combination for wireless devices to connect to..
Use a cloud-based system. Resembling an automatic pet feeder, the latest Vodafone Super WiFi harnesses cloud technology and satellite units to cover a generous area.
Rivalling other recently launched systems from BT and TalkTalk, it uses machine-learning algorithms to identify performance issues and improve its data distribution over time.
Reposition your existing router. If you don't want (or can't afford) to replace your current router, sympathetic positioning may improve its throughput speed.
Place it a few feet from the ground on an open-sided table or cabinet, as centrally in the house as possible, and away from metal or concrete surfaces which might muffle signals.
Update the device. Simple remedies like updating software could have a tangible impact on a router's effectiveness.
Like all electrical devices, periodically turning it off and turning it on again is also recommended to maintain optimal performance.
Eliminate interference. Signals sometimes struggle to reach remote corners because of interference from other devices communicating via the 2.4GHz frequency band.
Moving or unplugging baby monitors, microwave ovens and alarm systems reduces domestic broadband blackspots, and switching to the 5GHz frequency instead might also help.
Consider Powerline adaptors. Plugging into power sockets and resembling lamp timers, Powerline adaptors distribute internet data through your home's electrical grid.
This provides Ethernet connections to computers, consoles and TVs. WiFi extenders perform a similar role for wireless devices, specially designed to target remote corners of a property.