Should I consider buying a third-party router for my home broadband?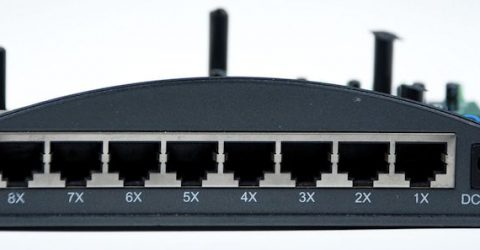 Annual broadband subscriptions represent an increasing proportion of monthly household expenditure.
As well as line rental and data usage, you're paying for a router – supplied by the broadband company as part of an annual contract, and usually yours to keep thereafter.
However, that provides a clue about the quality of this equipment.
Proprietary broadband routers are mass-produced to strict budgets by overseas manufacturers, before your chosen provider's logo is stuck on.
As a consequence, proprietary router performance varies from quite good to fairly poor.
BT's Smart Hub is the best of a mediocre bunch, though BT's broadband packages generally aren't cheap.
So what can you do if the router you're provided with isn't cutting the mustard?
Well, you could study our recent guide to improving domestic broadband speed .
Or you could buy a third-party router…
How does a third-party router work?
It works in the same way as the hardware posted out by your broadband provider.
There'll be a different username and password combination, but it'll still plug into a phone socket and distribute data wirelessly or via Ethernet.
Importantly, however, third-party routers are generally designed to optimise signal strength and performance, instead of being built down to a budget.
These are the advantages of a third-party router:
Range. The latest mesh WiFi systems combine primary and satellite routers into a network capable of extending throughout any dwelling. Satellite units adopt various guises – Sky Q set-top boxes double as range extenders.
Signal strength. Many standalone routers are distinguished from broadband firm freebies by vertical antennae. Proprietary routers tend to favour internal aerials, but they lack the signal strength generated by a quartet of adjustable three-inch antennae.
Speed. Some broadband providers bundle in relatively outdated technology, and loyal customers may have hardware that's years behind the curve. The latest 802.11ac routers are significantly faster than the older 802.11n wireless standard, for instance.
Aesthetics. This deservedly comes last on our list of benefits, but it's significant if your hub is in a prominent location. Netgear's XR500 Nighthawk Pro has a passing resemblance to a Lamborghini Aventador, making it a stylish addition to any desk or console table.
If you're a tech boffin, you might be interested in the high-speed wired link aggregation provided by models like TP-Link's Archer C5400 v2.
For everyone else, the benefits of greater speed and range provide compelling reasons to upgrade.
Significant purchase costs represent the only real downside, though today's cutting-edge routers should remain contemporary for several years.
If you're reliant on an Openreach phone line, check whether shortlisted routers have an ADSL2+ modem; fibre connections usually require VDSL2.
We'd also recommend a router with four Ethernet ports for optimal speed and reliability, while a USB 3.0 socket supports high-speed data retrieval from external storage devices.
Finally, tri-band routers contain two 5GHz transmitters for optimal performance on this fast frequency – though the accompanying 2.4GHz option is useful in big houses with thick walls.