The best cloud storage providers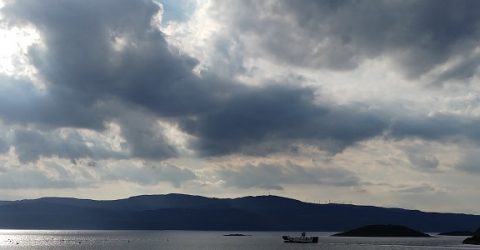 Given historic security concerns over hacking and data thefts, it's perhaps understandable that a cloud of suspicion hangs over cloud storage.
Some people are inherently uncomfortable with uploading personal information into an online storage platform run by a (usually foreign) company from an anonymous location.
On top of which, the prospect of your cherished documents and confidential data being stored in an industrial unit alongside millions of other people's files isn't entirely appealing.
Yet cloud storage has a great deal to recommend it.
Powered by market-leading tech firms like Google and Microsoft, it's cheap and abundantly available. It's easy to use. And, so far at least, it's proved to be incredibly secure.
With their reputations on the line, firms like Apple and Amazon simply can't afford for cloud-hosted personal data to fall into the hands of hackers, thieves or ne'er-do-wells.
As a result, the giant hard drives containing our cloud-hosted data are stored in undisclosed locations around the world, guarded with military-standard security protocols.
Data is constantly being backed up in offsite locations, in a process known as redundancy. In tandem with in-house power supplies, the risk of data loss or an outage is close to zero.
The best cloud storage providers have vast amounts of internet bandwidth at their disposal, so files can be uploaded and downloaded as quickly as your broadband connection will permit.
Getting personal
Corporate audiences may be drawn to the Office-based services of Microsoft 365 Business or the IaaS solutions of IBM Cloud Object Storage, whereas consumers tend to favour simplicity.
Since these platforms are aimed at Luddites as much as seasoned web-users, their folder-based interfaces use drag-and-drop functionality with minimal sub-menus or settings.
And while there are dozens of providers in today's marketplace, we've listed five of the best cloud storage providers from a personal user's perspective, as of April 2020:
1. Microsoft's OneDrive platform offers a number of key benefits.
It dovetails with Office, running discreetly on Windows 10-powered PCs to transfer files into the cloud while keeping copies of older documents in case emergency rollback is required.
Although its Android app isn't the easiest to navigate, OneDrive redeems itself with flexible folders and 5GB of free storage – expandable to 1TB if you subscribe to Office products.
2. It could be argued that Dropbox is the Netflix of cloud storage. Its interface is simplicity itself, and it's a standalone service rather than a bolt-on.
Sharing files with other people is as easy as choosing 'Share' and entering an email address, while folders and documents can be flagged, downloaded or rolled back to previous versions.
Its main drawback is cost. Dropbox provides a relatively disappointing 3.25GB of free storage, with the 2TB storage of its Plus package costing £7.99 a month.
3. Since most people will have a Google or Gmail account registered, Google Drive makes a lot of sense.
It's arguably essential for people reliant on Google Docs or Sheets, and works well with Gmail. It lists recently edited files by default, with 15GB of free storage for Google customers.
However, Drive struggles to synch files over slow or unreliable internet connections. Plus, it's not always intuitive to navigate if you can't remember where a file was saved.
4. Apple devotees will already be familiar with the merits of iCloud.
It offers seamless file synchronisation in a central repository. For example, every photo taken on your iPhone is automatically accessible from linked iPads, Apple TV boxes, MacBooks…
If you're not plugged into the Apple ecosystem, iCloud is often impractical, especially on Windows devices. Worse, it's hard to delete files locally without wiping iCloud copies, too.
5. Having already diversified into streaming video, smart speakers and motoring programmes, the launch of Amazon Drive was perhaps inevitable.
Simply log into your Amazon Prime account, click on Amazon Drive and an app will install, offering an impressive 10GB of free storage.
However, you'll pay a pretty penny for more storage. A 2TB account will cost £159.98 per year.