The best high-end laptops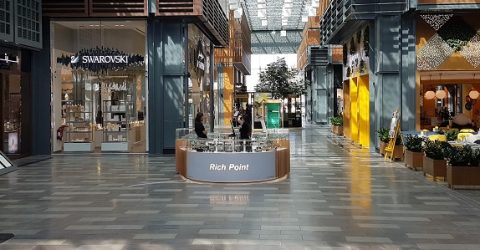 Choosing a computer used to be so simple. You bought a desktop PC for homework and internet use, a laptop to work on the move, and a Mac if you were creative or aspirational.
Today, the market has fragmented into phablets and Chromebooks, mini PCs and all-in-one devices whose hardware is hidden inside a standalone monitor.
Yet despite this onslaught of new product niches, laptop sales are on the rise.
Having shrugged off the arrival of tablets (which many analysts predicted would hasten their demise), global laptop sales in 2018 rose to levels not seen since 2014.
In part, this is thanks to affordable Chromebooks replacing netbooks as the go-to device for people with heavy surfing habits but little desire to program or create.
However, high-end laptops are also enjoying something of a renaissance.
Having evolved away from their bulky and compromised forebears, it's now possible to spend several thousand pounds on a device which can handle pretty much any digital activity.
If you're the sort of person who shops in granite-floored malls with crystal ceilings, these are the high-end laptops worth waving your platinum credit card at:
Microsoft Surface Book 2. When tablets were staking their claim to the laptop's throne earlier this decade, few people saw Microsoft leading the fight back.
Yet its Surface Pro range has become iconic and desirable in equal measure. The 2 model can cost over £3,000, though premium models receive 1TB of storage and a 1.9GHz CPU.
It might be advisable to save a few hundred pounds and pick a 512GB model, which still has the very latest Intel Core i7 processor and a 15-inch screen offering astonishing clarity.
Apple MacBook Pro. Brand loyalty runs deep at the top end of electronics markets, and some consumers are happy to pay a premium to own Apple products.
Despite questionable pricing, the latest MacBook Pro range is hugely appealing; 13 and 15-inch Retina displays showcase content formed by Intel Core i7 processors.
There's a customisable OLED Touch Bar along the keyboard's edge, handling everything from fingerprint logons to auto-suggesting words.
Dell XPS. The world's bestselling Windows laptop, Dell's 2019-vintage XPS range is distinguished by its almost bezel-free 4K screen.
Fashioned out of anodized aluminium and a mere 0.5 inches in thickness, the 2.7lb XPS incorporates lots of weight-saving tricks like a 0.08-inch webcam and multi-function ports.
The 1mm key travel might not suit sufferers of tendonitis or RSI, but heavy users will be pleased to know files can be transferred at a rate of 565MB/s.
Alienware M17. Impressive as their specifications are, the devices listed above might struggle to handle the latest games. Not so Alienware's games-focused M17.
This Dell subsidiary creates dramatic-looking hardware which can effortlessly display MMORPGs and FPS titles, with Nvidia RTX 2080 graphics cards and 8GB of VRAM.
Powerful speakers with eight audio presets accentuate the gaming experience, though the Intel Core i9 processor's brutally fast performance has a damaging effect on battery life.
Lenovo ThinkPad X1 Carbon. Despite sounding more like a printer, the latest Lenovo ThinkPad is a superb business laptop and ideally suited to docking stations.
Its sixth-generation model has almost 200 per cent reproduction of the sRGB colour spectrum, serving up eye-popping visuals. An optional IR camera supports eye-controlled instructions.
Capable of surviving 15 hours on a single charge, the X1 Carbon also has a tactile and supportive keyboard. However, its CPU and storage specs are the weakest on our list.