The best streaming series of 2019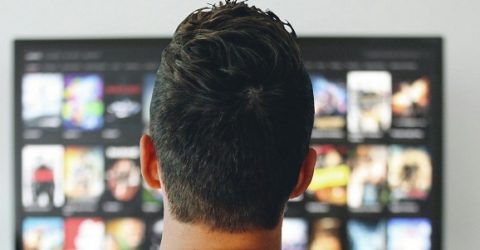 Remember the days when a new TV series on the BBC or ITV elicited national press coverage and huge viewing figures?
The fragmentation of media channels has largely put paid to such occasions.
Terrestrial broadcasters still produce high-quality drama and comedy, but they've faced stiff competition – firstly from Sky, and latterly from streaming media platforms.
Today, subscribing to Netflix or Amazon Prime unlocks a wealth of original television series, available to binge-watch or to stream on an ad-hoc basis.
But when so much quality content is being uploaded each month, which streaming series deserve your attention in 2019?
Amazon Prime TV
Carnival Row. Season One. Airing: TBC.
On paper, Carnival Row sounds like a fairly conventional streaming series – a detective in a bleak city becomes the prime suspect in a series of killings.
However, the victims are mystical creatures, the cast includes Cara Delevingne and Orlando Bloom, and this fantasy horror series caused a studio bidding war for the rights to produce it.
Good Omens. Season One. Airing: TBC.
Few streaming series have a pedigree as impressive as Good Omens, which is based on a 1990 novel co-written by Neil Gaiman and the late, lamented Terry Pratchett.
This six-part BBC-produced comedy drama will star David Tennant as a demon and Michael Sheen as an angel, respectively battling to cause and prevent a global apocalypse.
Jack Ryan. Season Two. Airing: Late summer.
A second series of Tom Clancy's classic CIA action story was commissioned while the first was still being developed by the co-creators of Prison Break and Lost.
All three main characters from season one will reprise their roles, with Noomi Rapace and Michael Kelly also starring in eight episodes based in an unstable South American country.
The Grand Tour. Season Three. Airing: January.
While Top Gear endures more line-up changes than the Sugababes, its three former presenters have achieved huge success with their lavishly-funded globe-trotting reboot.
Season three of The Grand Tour promises more hypercar adventures, more 4K slow-motion action shots and more uniquely evocative cinematography.
Netflix
Our Planet. Season One. Airing: April.
The success of Making A Murderer helped establish Netflix as a documentary broadcaster, and Our Planet is an eight-episode series focusing on endangered species and habitats.
It took four years to capture the footage featured in these stunning programmes, filmed by a 600-strong crew across 50 countries and narrated by the peerless Sir David Attenborough.
Stranger Things. Season Three. Airing: Summer.
As always, mystery surrounds the plotlines of Stranger Things' third season, with oblique episode titles including The Birthday and The Source.
It will be set in an ice cream shop in 1985, but little else is currently known about the next series of this highly-rated supernatural drama.
The Crown. Season Three. Airing: Winter.
Netflix has poured huge sums into its lavish-looking royal melodrama, but standout performances from Claire Foy and Matt Smith (among many others) reaped rich rewards.
The eagerly awaited third season introduces an entirely new cast (including Olivia Colman and Helena Bonham Carter), as the action jumps forward to the 1960s.
The Umbrella Academy. Season One. Airing: February.
Former My Chemical Romance frontman Gerard Way brings his best-selling comic book series to the small screen in February, with a cast including Ellen Page and Mary J Blige.
Spread across ten episodes in an alternate 1977 where John F Kennedy is still alive, this dysfunctional superhero drama sounds like an amalgam of The Incredibles and Misfits.