The best video streaming services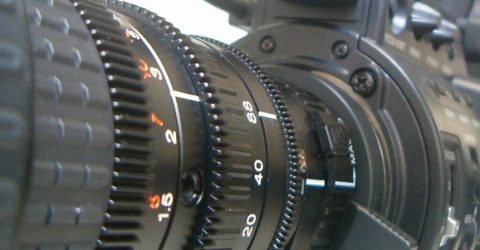 Video streaming services are one of the 21st century's many welcome technological developments.
In a single generation, we've evolved from renting movies at our local Blockbuster to having a wealth of cinematic and televisual entertainment at our fingertips.
But technology has also democratised the process of making our own content.
You don't need a professional film camera to produce high-quality footage anymore, and gaining a national audience doesn't involve being featured on You've Been Framed.
From personal YouTube channels to proprietary subscription platforms, video streaming services are expected to account for 80 per cent of all internet traffic in just two years' time.
In the meantime, where should consumers look for interesting and original content?
Stream of consciousness
Video streaming services divide into two main categories – professional and amateur.
The former includes anything recorded by a team, and edited in a production suite.
The latter is everything else – social media posts, user-generated content, and so forth.
Any video footage should be viewable on most internet-enabled devices, from smart TVs and tablets through to games consoles and computers.
Some platforms enable subscribers to download content for offline viewing at a later date, though most services prioritise internet streaming.
We consider the leading options below.
Professional content
Netflix. Those estimates that 80 per cent of internet traffic will soon be video content are centred on YouTube and Netflix – the latter starting life as a DVD postal service.

For as little as £5.99 a month, subscribers access a wealth of movies, drama series, documentaries and comedies. Most content is bought in, though some is exclusive.

Amazon Prime. The DC Comics to Netflix's Marvel, Amazon Prime lives in its arch-rival's shadow. Much of its content can only be viewed by paying additional fees.

There's a better selection of free movies than on Netflix, while an annual subscription (£79 upwards) also provides free next-day delivery on Amazon orders worth over £20.

Now TV. Sky's riposte to the rise of Netflix and Amazon Prime eschews subscriptions in favour of passes – £7.99 per month for TV shows, and £8 per day for Sky Sports.

That quickly becomes expensive compared to rival platforms, while content is limited to key Sky programming. On the other hand, this is the place for live sport and new movies.

BFI Player. Putting aside any similarities to the BBC iPlayer, the British Film Institute's £4.99-a-month streaming service is well worth investigating.

A curated selection of 300 classic arthouse movies is augmented with a rental service for newer releases. Titles are grouped into collections including 'Academy Award winners'.
Amateur content
YouTube. The world's second largest search engine (and its single biggest cause of procrastination), YouTube is a Google-owned streaming platform.

It hosts billions of videos, ranging from home-made clips to product tutorials, music videos, excerpts from TV programmes and much more besides.

Vimeo. An enduring YouTube rival, Vimeo counters its rival's ubiquity with subtler advertising and privacy policies, despite only having a quarter as many monthly users.

Vimeo content tends to be higher resolution and more professionally-focused than YouTube, focusing on short films and documentaries. Audience engagement is often higher, too.

Twitch. It might surprise you to discover that watching other people playing computer games has become a global phenomenon.

Twitch has attracted seven-figure audiences for some high-profile gaming events, with almost a billion hours of gameplay footage watched by avid gamers each month.