The pros and cons of different web browsers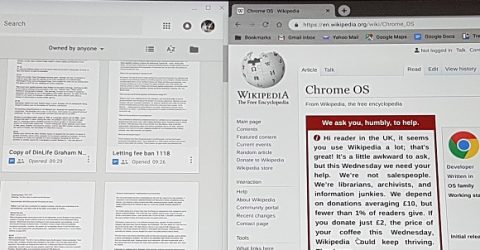 It's a measure of the internet's increasing maturity that some of its most iconic brands have long since disappeared from view.
This is particularly true of browsing software. A number of different web browsers have vanished after enjoying high levels of popularity in the late 1990s and early Noughties.
Netscape Navigator and Internet Explorer are two of the names now inextricably linked with screeching modems and Comic Sans hyperlinks.
Of course, some hardy souls may still be struggling online using these obsolete browsers, through misplaced loyalty or simply familiarity.
Yet with technical support long since withdrawn, it's highly inadvisable to be surfing the web using a defunct browser.
Increasing volumes of content simply won't display. Malware could easily infect your device. And page loading times will be significantly slower than on a modern web browser.
Given today's plethora of different web browsers, we've taken a look at six platforms worthy of a place on your next computer or smartphone…
Chrome
Pros: Lightweight and rapid, very stable, lots of extensions available
Cons: Consumes system resources, tabs can be hard to distinguish, constantly being updated
Summary: Chrome is the world's most popular web browser, and deservedly so. It does an excellent job of displaying web content consistently, and dovetails with G-Suite documents.
Firefox
Pros: The fastest web browser, customisable interface, minimal download footprint
Cons: Basic interface, no phone or email support, takes a while to open
Summary: Cherished by its users as a secure and fast browser, Firefox's non-profit origins are equally laudable. It's also easy to use, since the URL bar doubles as a search bar.
Safari
Pros: Optimised for Apple devices, displays content quickly, exceptional customer support
Cons: Doesn't work on PCs or Chromebooks, limited customisation, quite basic
Summary: Apple devotees wouldn't use any other platform. As the default OS X browser, Safari automatically syncs bookmarks and passwords with other connected Apple devices.
Edge
Pros: The default option on new Windows PCs, updates effortlessly, slick user interface
Cons: Only works alongside Windows 10, limited extensions, some compatibility issues
Summary: Microsoft spent a long time developing its replacement for Internet Explorer. Edge is a fine browser, dovetailing seamlessly with Office 365 – ideally suited to business users.
Tor
Pros: Unparalleled privacy, able to access Dark Web content, doesn't save cookies or history
Cons: Incredibly slow, struggles to play video content, interface reminiscent of the 1990s
Summary: Tor's military origins explain its ponderous yet highly secure functionality. Great for privacy-conscious users, awful at gaming or streaming, vital for accessing the Dark Web.
Opera
Pros: Integrated ad blocker, Turbo feature handy on sluggish connections, extremely private
Cons: Unintuitive at first, doesn't always support Chrome extensions, can be slow
Summary: Sporting an ad blocker and a virtual private network facility, Opera suits privacy-conscious users to a tee. However, its plugins lack Chrome's dependability.