The pros and cons of quad play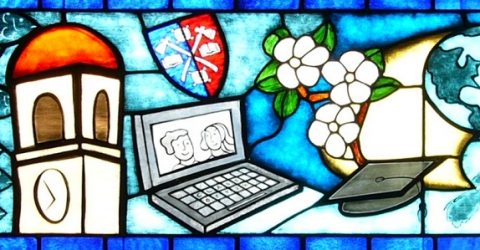 The convergence of digital technologies has led to some interesting overlaps in service provision.
In the mid-Noughties, consumers might have had a mobile phone contract with Orange, a Telewest cable contract and internet supplied by Freeserve over a BT landline.
Today, BT is the only one of those brands still in existence. However, they'll gladly provide you with internet, TV and mobile phone contracts in addition to your monthly line rental.
This is a process known as quad play, where a company combines a quartet of domestic communications and entertainment services into a single, unified package.
It's evolved from a series of mergers and acquisitions. Telewest became part of Virgin Media, while Freeserve was acquired by Orange – which itself then merged into EE.
BT, EE and Virgin all offer quad play contracts to their customers, as do Sky and TalkTalk.
Weighing up the pros and cons of quad play
From a business perspective, the economies of scale provided by offering overlapping services present a compelling argument in favour.
Internet access relies on a landline or domestic cable connection (the latter also capable of delivering TV content), while smartphones and on-demand TV also overlap.
But does combining four platforms into one monthly payment make as much sense for consumers as it does for providers?
This is ultimately a personal decision, dependent in large measure on financial constraints and specific data requirements.
Nonetheless, it's worth considering the pros and cons of quad play contracts prior to being seduced by a tempting introductory deal…
The pros
One affordable monthly payment. A single direct debit on the first of each month is easier than juggling separate contracts for phone, TV, landline and internet.
The economies of scale offered by a single service provider tend to result in prices four separate firms couldn't match.
Convenience. One-year contracts covering each aspect of a quad play contract would typically involve contract renegotiations every three months.
A quad play contract requires less time, there's less paperwork (especially if you go paperless!), and the pressures of choice are alleviated – a common cause of stress and anxiety.
Peace of mind. Having a single point of contact for customer service queries and technical support is highly beneficial.
When the same firm is managing landline and internet services, they can't blame anyone else if something goes wrong – as frequently happens when two different companies are involved.
The cons
Escalating costs. Consumers are usually tempted into quad play contracts with tempting introductory deals. After this period elapses, annual price rises may be steep.
Companies are banking on people being unable or unwilling to renegotiate four separate contracts to start at once. It's far easier to just accept rising costs as the price of an easier life.
Lack of choice. If you want specific products or services, you might find your chosen quad play provider can't offer them.
There will be limited choice across each of the four platforms – and while this makes buying decisions easier, it may prove frustrating in the long term if key services aren't available.
Inconsistency. It's rare for a company to be equally good at four different things. Many quad play contracts rely on legacy infrastructure inherited from other firms.
It may be necessary to compromise on one area to benefit from another, such as fast internet speeds being provided by a company with basic TV packages or pricey phone contracts.