Tips for simplifying working from home
Anything which helps in terms of simplifying working from home should be adopted as a matter of priority, to improve efficiency and practicality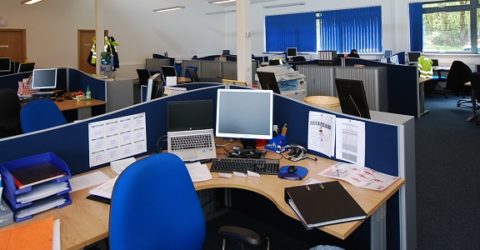 Remember the office? That sterile yet strangely familiar space typically filled with strip lighting, swivel chairs and soft-touch baffle boards?
It all seems a long time ago now.
A year of lockdown has changed the way office-based staff earn their salaries, probably forever.
Deloitte expect the UK to adopt a 'virtual first' economy, where interpersonal interaction is 'saved' for meetings and conferences. Day-to-day work will all be done remotely.
Arch-rivals KPMG have predicted almost every company with physical office space will retain at least some of it – but only for things which can't practically be handled remotely.
MoreSwitch broadband providers in 10 easy steps
Everything else will be tackled at home – and few of us seem unhappy at that prospect.
When Slack polled 4,700 workers recently, only one in eight wanted to return to the office full-time. Three-quarters expressed a preference for the hybrid working models outlined above.
As such, working from home is going to remain the norm rather than the exception for most of us, most of the time.
And that means anything we can do in terms of simplifying working from home should be adopted immediately.
Easy ways of simplifying working from home
If you're on ADSL or FTTC broadband, ask housemates not to engage in data-intensive activities during office hours. It may help to download on-demand content in advance rather than stream it, or set uploads like cloud backups and OS updates to happen at night.
Buy noise-cancelling headphones. Even when their batteries are flat, over-ear headphones muffle background noise. That'll improve concentration in a house with other occupants, while it'll also heighten audio quality during the inevitable video calls.
Mention in your email signature and voicemail that you're WFH. Consider this a pre-emptive apology if people try to get in touch just as the doorbell goes/the cat throws up/next door's kids ask for a ball back. You're more likely to be waylaid at home than at work.
Invest in peripherals. If you have a laptop, a docking station combines its portability with desktop levels of functionality – big monitors, hardwired Ethernet connectivity, etc. On a tablet, a Bluetooth keyboard and all-in one printer/scanner will be immensely beneficial.
Don't organise other things during the week. Home workers are often expected to deal with weekday tradespeople appointments, visits to the Post Office, etc. Avoid distractions by treating these as weekend tasks, as you would while working full-time in an office.
Create a proper office setup. Even if you need video-call wallpaper to hide background clutter, sit upright at a desk in a chair with an adjustable back and armrests. This will improve productivity, and minimise the onset of aches and pains which could become debilitating.
Reduce distractions. Keep the TV and radio off; ensure the biscuit tin remains in the kitchen; angle blinds to reduce 'what's going on' moments. You'll be more productive if you're fully focused on work, and bosses will be attuned to any loss of productivity.