Ten steps for changing broadband providers
There are many reasons for changing broadband providers, but following a logical path from old to new should simplify the switchover immensely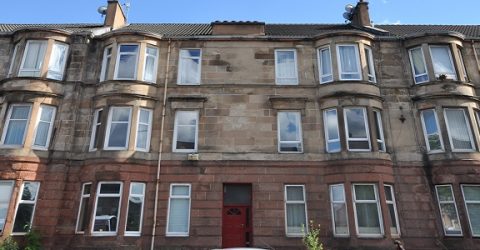 In the vast majority of homes up and down the land, there will be a broadband router providing vital online services to that property's residents.
And whenever a broadband contract comes to an end, it's easy to drop onto your ISP's default connectivity package and accept any prices increases.
However, that's not the most prudent approach.
A better path involves contacting your ISP and asking them to match introductory offers being advertised online by their rivals.
The best place to find these offers is right here on BroadbandDeals.co.uk, where we list the best broadband offers that meet your needs while reducing your monthly outgoings.
However, we'd recommend everyone follows a few common-sense guidelines first:
Ten steps before changing broadband providers
Study your current contract and see where it's failing to meet your needs. Are you paying for unused services, or paying a premium for bolt-ons other ISPs include as standard?
Check what services are available in your postcode. If your home can support a 35Mbps FTTC connection, don't make do with an 11Mbps service just because it's cheaper.
Haggle with your existing provider. They may offer a comparable deal to new firms and save you having to switch. If not, it'll reinforce your decision to leave in the first place.
Sign up with the new ISP 30 days from now. This should be sufficient for any issues to be ironed out, with ample time to inform your current ISP of your impending departure.
Prepare for the worst. If the switchover isn't seamless, can you arrange it on a day where you won't need much connectivity? Should you invest in a 4G MiFi dongle, just in case?
Gather all your existing paperwork together. Archive bills and contracts in a folder in case of any disputes, and get another folder ready to store all your new ISP's paperwork.
Notify key people about the switchover. If you work from home and the switch happens midweek, tell your boss in case issues arise with email, Skype or landline connectivity.
Chase up written confirmation from old and new ISPs about your switch. New providers should inform the old ones, but communication breakdowns do occur, so be vigilant.
Check the small print in your new contract. You have a cooling-off period, so make sure you haven't missed critical small-print, or miscalculated what the new package will cost.
Make a note in an electronic calendar 30 days before your new contract ends. This is the time to begin seeking a competitive broadband deal without incurring any penalties.
Choosing the right ISP when changing broadband providers
Read customer reviews of your shortlisted providers on sites like Trustpilot, but only rely on sites which are proactive about tackling fake reviews.
Explore the small print on their websites in case there are unusual or niche features which might benefit you. Some ISPs bury value-added services in obscure subpages of their sites.
Ask friends and colleagues if they've dealt with your preferred ISP, and pay heed to comments by neighbours – you'll be relying on the same staff and infrastructure they do.