Top level domains to choose – and avoid
Knowing which top level domains to choose and avoid can have a huge bearing on a website's traffic volumes, SEO performance and profitability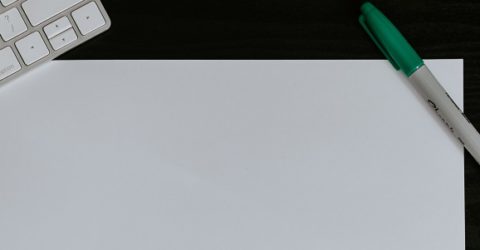 As we recently explained, choosing a perfect domain name for a business can materially affect that company's long-term prosperity and visibility.
Many people understandably focus on choosing an optimal domain name – BroadbandDeals, SimOnlyDeals, and so forth.
However, that underplays the importance of the top level domain, which is the suffix appearing after a branded domain name.
Many people will select a suffix without even thinking, yet with over 1,500 options on today's market, there are plenty of top level domains to choose and avoid.
In this article, we outline some of the top level domains to choose and avoid. But first, let's take a moment to investigate how many categories of TLD presently exist…
Five alive
Industry regulator ICANN has so far released five types of domain name, including third-level domains like blog.johnsmith.com.
Here, we're focusing on two of those five categories – top level domains and generic TLDs.
There are far more top level domains to choose and avoid among gTLDs, thanks to the piecemeal way domains were released.
Back in the mid-1980s, the first websites ever registered either used .com (indicating a company) or .net (indicating a network) TLDs.
By the time Sir Tim Berners-Lee unveiled the World Wide Web in 1991, seven top level domains were available including the long-forgotten .int (for international sites).
By 1997, most nations had a dedicated two-character country code TLD such as .uk, .ie or .fr. These ccTLDs comprise the third type of domain name in existence.
A foreign ccTLD might help spell out a brand name, but it'll be downgraded in British search results because Google and Bing will assume it's foreign and of less relevance to domestic audiences.
Choosing a domain becomes more complex when you expand your search to generic top level domains, introduced after 1998 in an attempt to reduce pressure on the over-subscribed .com TLD.
These gTLDs now comprise four fifths of the total domain marketplace, and there are some highly dubious choices in the mix…
Top level domains to avoid
Every TLD in existence is ranked according to factors including the total number of domains which have been sold, the proportion in active use, and how many are in some way spammy.
This might involve sites used to host low-quality content like hundreds of hyperlinks, or sites associated with spam emails.
As of mid-March, anti-spam organisation Spamhaus reports the most abused top level domain is .surf. An astonishing 59.7 per cent of live websites using this TLD are dodgy.
Over a third of Chinese ccTLD sites (.cn) are abused, while the top five is rounded up with .gq (35 per cent), .cf (31.1 per cent) and .ga (30.8 per cent).
It's no surprise to see the likes of .cam (for camera or webcam-based websites) in Spamhaus's top ten, while .buzz is another TLD commonly associated with abuse.
You should also avoid novelty domains (.wtf, .sexy, .fun), since the companies registering websites at these domains aren't likely to be especially professional or diligent.
Numerous gTLDs launched since 2001 haven't become widely adopted, and their use might be a red flag to search engines and wary consumers alike.
Top level domains to choose
As a rule of thumb, TLDs become more respected and accepted with the passage of time.
That's advantageous for the likes of .biz, .info and .museum, which were all introduced in 2001.
There were only a dozen new gTLDs launched in the Noughties, whereas 2014 alone saw over 400 gTLDs making their debut, from .academy to .xyz.
The latter has become unexpectedly popular, and is now seen as a fairly respectable choice.
Industry-specific gTLDs have some merit, though the likes of .insurance and .theatre haven't really caught on.
They're also quite lengthy; we'd recommend keeping website addresses as short as possible.
That's one of the reasons why the .uk ccTLD (and its second level co.uk alternative) are enduringly popular. They may be unimaginative choices, but they're also safe bets.