Understanding broadband line speed advertising
Broadband speeds were once misleadingly advertised as 'up to', but things have changed...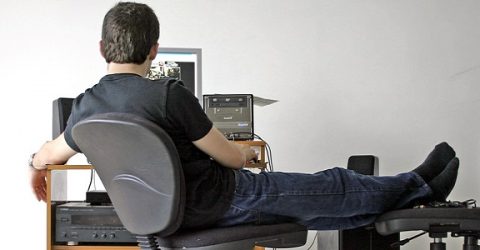 If you're confused by broadband advertising, you're not alone.
Internet service providers have long tried to blind us with science, or impress us by promoting flagship products and services which aren't available to most of the population.
One of the most contentious issues for consumers has involved broadband line speed advertising, which used to bear little resemblance to real-world speeds.
Fortunately, things are different now.
Even so, picking your way through the jargon used in broadband line speed advertising campaigns can be difficult.
What does the Advertising Standards Authority say?
Last year, the ASA brought in a new set of rules regarding broadband line speed advertising.
Previously, it was sufficient for providers to give an 'up to' speed, which could be achieved by just ten per cent of subscribers.
Now, ISPs must quote average speeds, and these must be attainable by at least 50 per cent of their customers.
To ensure consumers enjoy an experience comparable to the one being advertised, average speeds are calculated between the peak hours of 8pm and 10pm.
That's when domestic internet traffic is heaviest, as children do their homework, teenagers play online games, and adults stream box sets.
What does Ofcom say?
Industry watchdog Ofcom has recently revised its voluntary code of practice.
This extends further than the ASA rules, covering topics like upload speeds.
Upload speeds are always far slower than downloads, since most of us will consume more internet-based content than we upload.
(For instance, we're more likely to download a box set than we are to upload one. The main exception to this involves avid fans of peer-to-peer services.
Even so, ISPs dedicate the vast majority of available line speed to downloads, and with good reason.)
Signatories to Ofcom's code include BT and its EE subsidiary, Plusnet, Sky, TalkTalk and Virgin Media.
Any reference to line speeds in these firms' advertising campaigns must be demonstrable, rather than theoretical.
If a customer's average speed falls below the guaranteed minimum, and the ISP can't improve it, signatories to Ofcom's code must allow customers to leave without any penalty.
That's true regardless of the broadband service you receive – ADSL, cable, full fibre, etc.
What about advertising jargon?
Unfortunately, there are no rules on companies attempting to baffle us with impressive-sounding slang and abbreviations.
You might assume Sky's new Ultrafast broadband would offer line speeds quicker than 145Mbps, especially as the company is promoting the G.fast technology behind it.
G.fast extends up to the green pavement exchanges which distribute broadband to our homes, and it's aimed at boosting achievable line speeds over the copper cables in telephone lines.
However, this Fibre to the Distribution Point (FTTdp) technology can never surpass the performance achieved by Fibre to the Premises connections.
Also known as full fibre, FTTP is provided by firms like Virgin Media, who deliver proprietary broadband services right into our homes.
By eliminating the copper phone cables used in Fibre to the Cabinet services, data can be piped to your broadband hub or router incredibly rapidly.
Indeed, it's important to note that line speeds are measured to the router, rather than across WiFi.
Wireless data transmission is always slower and less dependable than a device connected to the hub through an Ethernet cable, especially the latest-generation Cat6 and Cat7 cables.
What about streaming and fair usage?
When ISPs describe products as 'great for streaming', they're waffling.
For example, Netflix only requires a connection speed of 3Mbps to support standard definition streaming. And even HD YouTube content can be viewed on a 2.5Mbps line.
When you consider the average UK residential download speed at the start of this year was 54.2Mbps, any broadband service ought to be 'great for streaming'.
Many broadband services are advertised as 'unlimited', referring to data volumes rather than line speed.
However, they'll almost always still incorporate a fair use policy.
Streaming every series of Breaking Bad in quick succession is fine, whereas using a computer to mine bitcoin isn't.
Even so, few consumers will ever need to worry about acceptable use thresholds.