Website building platforms for new businesses
Website building platforms make launching a small business site child's play, but beware stealth costs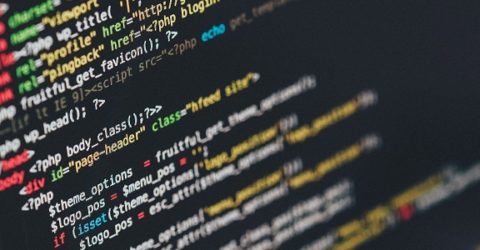 In the 1990s and early Noughties, creating your own website involved HTML coding, or using packages like Macromedia Director to build frames and populate them with content.
To anyone unfamiliar with older programming languages like BASIC or Pascal, HTML site design could be frustrating and baffling in equal measure.
Fortunately, help was on the way, courtesy of visual editing tools which embraced the What You See Is What You Get philosophy.
A WYSIWYG editor adjusts a website's HTML in real time as its creator adds, modifies, moves or deletes individual elements on a draft webpage.
Suddenly, it was possible for technophobes to design websites. A variety of website building platforms quickly emerged to support this hitherto untapped market.
Today, numerous website building platforms simplify the process of creating a new website for small businesses, hobbyists and local organisations alike.
They support online sales, host blogs and news pages, and assist with the all-important SEO management needed to achieve a high ranking position in future Google and Bing results.
MoreHow to acquire a domain name for your business site
These are some of the best site building platforms currently on the market.
Wix
Wix markets itself as an all-in-one service, powering everything from web domain name registration to blogging through a single user-friendly interface.
The site builder utility is occasionally frustrating, but it does a good job of covering all the basics, from media file import to master page templates which can be duplicated across a site.
Like some of its competitors, Wix adds on stealth costs – removing the Wix branding from a site can cost money, for instance. Those tempting headline prices tend to increase quickly.
WordPress
Astonishingly, WordPress has been used to construct over a third of all the websites which are currently live around the world.
A recent switch to a block-based page construction template upset some veterans, though it's now child's play to drop in different elements when creating or modifying a webpage.
There are over 55,000 standalone pieces of program code which can be installed to expand on the basic WordPress functionality, though plugins do require a degree of technical prowess.
Weebly
Our third W-themed website builder offers a limited array of around 50 pre-designed templates, aimed at different industries like online stores and event-based businesses.
It's easy to get to grips with as a beginner, and Weebly is capable of supporting sites with a hundred pages – something Wix might struggle with.
The snap-to-position page builder is simplicity itself, though it lacks the infinite customisation of WordPress, while only premium Weebly packages support media content.
1&1 IONOS
Despite its rather awkward name, 1&1 IONOS is well-placed to offer website building services, as a leading domain name seller and site hosting company.
It's relatively expensive and there's no free version, but you do get unlimited web pages with a blog built-in, plus a web domain and email address.
There's an in-depth library of stock images to populate an extensive array of customisable site themes, while the site builder is slick. Multilingual translation is also available.
GoDaddy
Another unfortunately-named platform, GoDaddy has been around since the late 1990s. Its interface is simplicity itself, and sites can be created and published in minutes.
Fairly detailed analytic data is available, monitoring how people are using a live website and suggesting ways to improve engagement and (on ecommerce sites) turnover.
GoDaddy also sell domain names, so acquiring a preferred domain is easy. The site builder is rather lacking in advanced features, though, and there are currently no apps or plugins.