What are the best productivity apps for a pandemic?
With the pandemic forcing us to spend more time at home, what are the best productivity apps for work and play?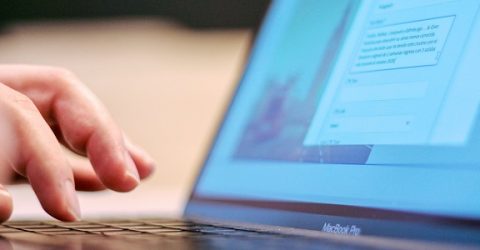 As the UK slowly emerges from Covid-19 lockdown, many of us have learned a great deal from the experience.
For example, many of those now working from home have learned how easy it is to be distracted by 'just one game' of Wordscapes or Fall Guys.
Others have been driven to distraction trying to find online resources capable of acting as a substitute teacher while mum and/or dad try to juggle work with home schooling.
Meanwhile, absence makes the heart grow fonder – and not just the absence of expensive lunchtime baguettes, or an after-hours pint in a pub with sticky floors.
Lots of us have discovered that despite being annoying, our colleagues' office banter actually enhanced our concentration in a way that the silent home office can't.
With home working set to become common, and the threat of local lockdowns/school closures looming, many of us want to find productivity apps that help us focus and achieve more.
Effective apps can do much more than improve our paid employment. Many have benefits for our home and family lives, too.
Productivity apps for working from home
Whether you're self-employed or working at home for an employer, there's productivity software to help you.
For example, moving large files is an issue and many people use an app to do the heavy lifting for them.
A long-established and popular option is Dropbox, which comes with free or paid options, and lets you share files and collaborate with people within and outside your organisation.
Alternatives include Google Drive and Amazon Drive.
If you want to send big files without storage or collaboration, WeTransfer is also popular – and free.
When you are juggling work and home lives in the same space, an optimised diary is a must-have.
There are loads of options out there, but the ability to share a calendar and associated alarms across devices is a godsend, as is the ability to associate calendar events with related e-mails.
This makes established names like Outlook hard to beat because you can sync these seamlessly on PC, mobile and smart devices, and they come with email services built-in.
Indeed, syncing events and reminders across devices ensures you never miss a thing.
Another must-have is a PDF reader. Adobe is the best known, but don't rule out competitors like Foxit and Nitro, depending on your needs.
Finally, lockdown has highlighted our need for reliable online meeting and chat apps like Zoom and Teams.
These are popular for a reason: both are ideal for multi-person meetings. Plus, they offer free options providing you don't need to use them too extensively.
There are plenty of alternatives which often don't require registering or paying, including Google Meet, Skype Meet Now and Webex.
Apps to help you focus
The ability to focus is key to productivity, but many have found that the unfamiliar quiet of lockdown actually makes it harder to do this.
That's where productivity apps like Noisli come in. They provide a background sound of your choice to help you focus, whether you are working, studying or relaxing.
You can find similar apps for other devices including smart speakers and mobile phones.
And if that's not enough to keep you on task, you can always try blocking distracting websites until a task is done – with Stayfocused, for example.
Productivity apps for households
As many parents discovered during lockdown, educational apps can be a life- (and sanity-) saver.
If you haven't already, check out BBC Bitesize and Khan Academy.
These should at least guarantee you a quiet five minutes to answer some e-mails.
Many home working apps are also useful for managing a busy household.
Few homes can do without a notebook-type app and organiser, if only to scan and store those bits of paper that would otherwise clutter up the place and end up lost forever in drawers.
Options include Evernote, 2Do and Cozi.