What are the best streaming services for children?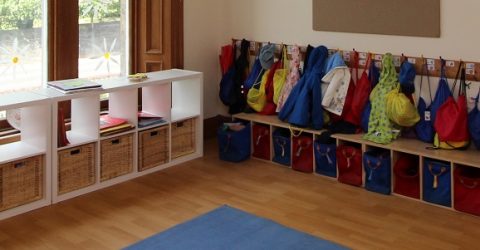 Parents up and down the land have often dreaded school holidays, so the prospect of protracted school closures will send shivers down many spines.
Even doting parents recognise lengthy absences from school often lead to boredom and frustration, with kids missing their peers and the reassuring structure of the academic week.
In such circumstances, the prospect of having to entertain youngsters day after day can seem overwhelming.
At least we live in a golden age of original television content, which is being driven by the meteoric growth of streaming services like Netflix and Amazon.
In response, terrestrial broadcasters have attempted to up their own game. The BBC is a notable innovator, with its CBeebies and CBBC schedules packed with quality content.
Anyone can watch free-to-air channels like CITV, which offers its own roster of entertainment including Thunderbirds Are Go and the presenter-led Scrambled! show.
However, subscription services are offering increasingly stiff competition in terms of child-friendly content, from cartoons and animations to documentaries and drama shows.
These are some of the best streaming services for children, as of March 2019:
Netflix is the undisputed leader in streaming video services, with the ability to create dedicated accounts for children which filter out adult content.
It offers everything from anime and superhero programmes to British staples like Hey Duggee and Horrible Histories.
You'll also find content by Nickelodeon and DreamWorks, making Netflix a staple in any list of the best streaming service for children.
Amazon Prime is Netflix's biggest and most established rival, despite a less intuitive interface, and the two platforms share certain shows such as Peppa Pig.
Amazon also has historic staples including Fireman Sam and Tom & Jerry in its archives, alongside more recent content like Paw Patrol and Shaun the Sheep.
Films are split into specific age categories (2-5, 6-8 and 9-11), helping parents to make informed choices about appropriate content.
Disney+ is a brand-new market entrant, following its UK launch on the 24th of March.
It features the entire back catalogue of Disney, Pixar, Marvel and Star Wars films, which have been withdrawn from rival streaming services, plus over 150 different TV shows.
The presence of Disney and Pixar content instantly makes Disney+ one of the best streaming services for children, since many of these movies are endlessly rewatchable.
Apple TV+ didn't get off to a strong start, and its limited roster of original content won't be expanding soon, since all recording has been cancelled due to Coronavirus.
For younger viewers, available content includes the Ghostwriter reboot, ten animated Snoopy in Space cartoons and a pre-schooler series from the Sesame Street team called Helpsters.
At present, the limited (and overwhelmingly American) nature of Apple TV+ content makes it a less attractive choice for British children than other services on this list.