What broadband will I need for 8K TV?
8K TV is here, compatible sets are on sale and content is growing. But what broadband will you need to enjoy unprecedented clarity?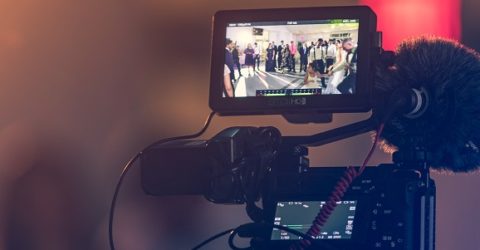 While much of the country has yet to invest in a 4K TV set, there are now 8K TVs on sale across the UK.
Confusingly, 8K broadcasting's ultra-high definition content offers four times the pixels used in 4K TV, and 16 times more than 1080p (also known as full HD).
The benefits of 8K are clear, especially when viewing content recorded in this format.
It promises a cinematic viewing experience, delivering astonishing brightness and colour capabilities – albeit at a price.
An 8K television currently costs between £1,200 and £6,000. By contrast, you can buy a 50-inch 4K set for less than £1,000, with some retailing at just £500.
So, is the latest broadcasting standard worth considering, or is it just a flash in the pan?
Is this just a gimmick?
While it isn't a gimmick in the long term, it seems unlikely 8K will become a broadcasting standard in the next couple of years.
Part of that is due to cost, but also because there isn't much native content being made.
However, BT Sport has already declared itself keen to adopt 8K. It has previously recorded a Champions League football match in 8K HDR, to test the technology.
Sony's PS5 and Microsoft's Xbox Series X consoles are 8K-capable, though you don't need an 8K TV to use them.
The fact so many big firms are working 8K into their products is indicative that 8K is here to stay.
It's reasonable to assume native content will increase over time, with Japanese broadcaster NHK launching the world's first 8K broadcast channel several years ago.
What's more, today's 8K televisions can scale up 4K content to provide superior picture quality. Indeed, some sets do this exceptionally well.
Then there's changing consumer behaviour to consider.
More people are buying bigger TV sets. The bigger a screen is, the more resolution matters in terms of picture quality.
A 60-inch screen positioned eight feet away from the sofa could appear pixelated at lower resolutions, whereas an 8K display would look stunning even up close.
Over the coming months and years, that alone could induce many people to invest in 8K technology as their current screens reach end of life.
But 8K needs time to reach the mainstream, and set prices are likely to drop considerably in the meantime.
Is the kudos and fun of being an early adopter worth the price tag? Only the buyer can decide.
What broadband do I need for 8K TV
You'll need a very fast internet connection to stream in 8K.
While 4K is capable of functioning with a fibre broadband connection of 20Mbps or more, its eventual successor demands average download speeds of at least 50Mbps.
That's below the average UK connection speed (around 64Mbps), but if you share a connection with other people, you could quickly run into latency problems.
NewsHas Britbox been a success?
If your data is capped in any way (even at terabyte levels), you could hit problems when streaming native content.
Plus, if you don't have FTTP, your distance from the nearest exchange could become an issue.
Fortunately, the UK is currently improving its broadband infrastructure, with the Government aiming to make 'gigabit-capable' full-fibre connections available to all.
And because 8K TV is so data-hungry, there is already talk of broadband providers adjusting their offerings to meet demand.
All of that could take a while, though, and will undoubtedly have costs attached.
To summarise, 8K TV is eventually going to become the gold standard of broadcasting. However, that prospect is several years – if not a decade – away at the time of writing.
MoreIs your broadband fast enough for PS5?
In the meantime, hardware prices will drop, and specs may evolve.
Buying an 8K screen now is a risk, whereas investing in a 4K set represents a much safer option.
If you're in the market for a new TV, willing to pay to be an early adopter and already in possession of an excellent broadband service, you may decide the risk is worth taking.
You'll certainly be future-proofing your home entertainment system.