Is your broadband ready for the PS5?
The latest version of Sony's flagship console launches soon.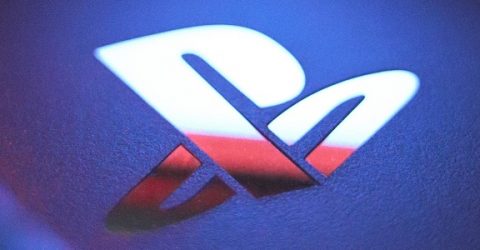 For gamers, the final months of 2020 are set to be a uniquely eventful time.
Both Sony and Microsoft are scheduled to launch new versions of their flagship consoles, and consumers are understandably getting excited.
Sony will be launching two versions of the fifth-generation PlayStation, while Microsoft will launch the Xbox Series X in November.
As you might expect, there has been lots of speculation about how these consoles will match up to one another, and many fans are eagerly awaiting details of their launches and specs.
RecentlyIs UK broadband fit for a work-from-home world?
Much is still unknown, but what we do know sounds very interesting. It also challenges the claim that consoles are a thing of the past.
Nonetheless, it's worth noting Microsoft and Sony are now working together on cloud services, streaming and other gaming innovations which will doubtlessly influence the future.
What is different about the PS5?
The fifth iteration of Sony's iconic games console promises to be a particularly good console.
With a custom solid-state drive instead of a hard drive, customised AMD GPU and a 4K Blu-Ray player, it has clearly been designed to take the PlayStation into the future.
Other notable hardware specifications include an SSD and processor/chipset that will let games load faster and occupy less storage.
It also has great VR capabilities (as you would expect from a company producing VR headsets), while ray tracing generates a truly immersive and realistic gaming experience.
MoreOculus Quest 2: a threat to privacy?
Recognising that gaming has changed hugely since the PS4 launched in 2013, Sony has promised its new console will work seamlessly with multiplayer game servers.
There's also talk of a greatly enhanced UI, which should come as a relief to anyone familiar with the unintuitive interface of the PS3.
Several studios have already committed to making games exclusive to the PlayStation.
How to make broadband better for gaming
So if the PS5 sounds appealing, how can you make sure your broadband measures up?
Firstly, check out your home broadband specs ahead of the big launch.
Speed is important and you'll want at least 50 Mbps. In practical terms, you may find full-fibre broadband works best with cutting-edge gaming.
This is likely to become increasingly important, as game and device performance improves.
You should also make sure your provider doesn't put any limits or 'throttling' on your connection: you need a truly unlimited plan.
(Some ISPs limit certain types of traffic, especially at peak times, so be sure to ask if you're unclear on your current policy's specifics).
On the other hand, some providers actually prioritise gaming traffic, and these services are worth looking out for.
With recent improvements to broadband infrastructure in the UK, latency shouldn't be an issue, though it's a good idea to check with your ISP if you live in a remote area.
Other advice includes using a wired connection, which is more stable and less prone to interruptions than WiFi, and turning off competing devices that use your router like TV set top boxes.
Speaking of which, if your router is elderly, the PS5 launch may provide a good reason to upgrade.
Unless you're serious about gaming and do little else, you may not need a gaming router, though it's worth knowing how to configure a household router to optimise the online experience.
Once all that's done, you can sit back and anticipate the next generation of gaming hardware, set to arrive just in time for Christmas…