What is Britbox, and how do I get it?
The latest addition to the crowded TV Streaming market may struggle to break through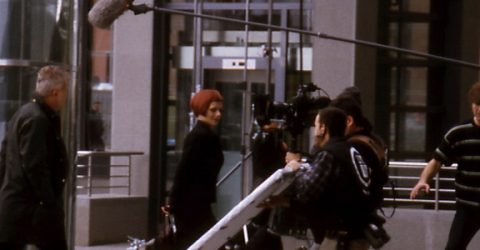 It's hard to imagine that a decade ago, concepts like on-demand TV barely existed.
Online TV services such as the BBC's iPlayer are now widely used, and about half of us have at least one paid TV subscription.
In 2018, subscriptions to paid TV stations went up by a massive 19 per cent, while 'traditional' TV viewing fell.
It's perhaps unsurprising that popular platforms like Netflix, Amazon and Now TV are about to get another rival.
Britbox will be the latest addition to the UK's canon of streaming platforms. Already successfully established in North America, the UK launch is due later this year.
It's a joint BBC/ITV project of which the BBC owns ten per cent (though their share may rise to 25 per cent in the future), while arch-rival ITV owns the rest.
What will Britbox offer?
Britbox will host both old and new programmes from the BBC and ITV, including thousands of hours of classic TV.
New shows will generally migrate to Britbox once they have been on the ITV Hub or iPlayer for a while, although some new programmes will be made specifically for this paid platform.
Confusingly, not all BBC and ITV shows that air on terrestrial TV will end up on Britbox. That's because some are made by independent companies who retain the streaming rights.
In the past, this has led to hit shows being sold to other streaming services, like Netflix.
Britbox subscriptions will cost £5.99 a month for HD and multi-screen viewing, which is the same price as basic Netflix but less than standard Netflix and YouTube Premium.
This like-for-like approach to pricing may suggest that Britbox isn't trying to attack or replace established streaming services, but rather to find its own niche alongside them.
After all, access to such a large and uniquely British archive is a selling point that no other service can offer.
The best of British
The UK has generated some of the world's finest TV shows in recent years, from Sherlock and Bake Off to The Grand Tour and Ultimate Worrier.
The BBC and ITV have also produced many outstanding drama series between them. Line of Duty, The Victim, Broadchurch, Bodyguard, Happy Valley…the list goes on.
And while not all of these shows have made it to Britbox, the service seems to be thriving in the USA and Canada.
The North American Britbox was launched in March 2017, and now has more than half a million subscribers.
The UK version is likely to differ from its American counterpart, due to streaming rights and viewer preferences.
Representatives have also been quick to deny that it will lead to BBC and ITV content vanishing from other platforms.
Both companies intend to continue working on programmes with (and for) other streaming services, with Sky particularly notable for the quality of its original content in recent years.
Meanwhile, Channel 4 has expressed an interest in collaborating on Britbox. And just last month, ITV announced a deal to show content from Channel 5 and Comedy Central.
How will Britbox fare, and how do I get it?
Clearly, it will face hurdles that other streaming services haven't had to deal with.
When Britbox launches in the UK, most relevant content will be available on iPlayer for a year (and ITV Hub for 30 days) after 'traditional' broadcast, before moving to Britbox.
That effectively means viewers having to pay for content they would previously have streamed for free – and may have already 'paid for' through the BBC licence fee.
It could be that iPlayer and ITV Hub become purely catch-up services, but viewers who like to stream programmes by the series may find that loss hard to bear.
There's also the question of appeal. It's not hard to see why 'Britishness' is a selling point overseas, but selling British TV back to the British may be harder to achieve.
That's especially true if audiences have already had a chance to watch content elsewhere – on terrestrial TV, from their hard drive recordings, on catch-up, on repeat, on-demand…
However, if Britbox sounds appealing and you'd like to add it to your streaming services, it's now possible to sign up for a free 30-day trial on the beta website.