What is Facebook Portal?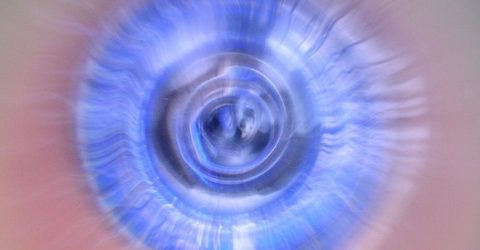 Almost a year after Facebook introduced its voice-controlled video chat devices in the US, the Facebook Portal range is coming to the UK.
Indeed, Facebook is currently running a glossy TV campaign for its new hardware.
Even on home turf, recent research suggests American users have an increasingly fragile relationship with the Facebook brand, given ongoing concerns over trust and transparency.
Yet the company feels now is the time to enter homes and offices worldwide. And that's a brave decision, give the number of privacy violation accusations currently circling.
Indeed, that need to demonstrate a commitment to security may explain why Facebook is actively up offering Portal devices at a hacking contest.
That contest will run soon after the UK launch, meaning any Portal vulnerabilities discovered there can be quickly patched – hopefully reassuring an increasingly sceptical public.
But what is a Portal, and why would you want one?
Step through the Portal
The Portal range is Facebook's first hardware release for a while, and the first under its own name.
Portal devices are screen-based. Coming in various forms, they resemble smart displays or electronic photo frames; one even uses your TV screen to conduct video calls.
Portal devices support Amazon Alexa, plus a range of apps including Spotify Premium and Food Network.
You can watch videos and order shopping on Portals, while Facebook is developing a voice assistant for them.
But each Portal is primarily a voice-controlled video chat device with some impressive AI built in – intended to enhance the calling experience.
All devices have smart cameras and microphones that track people and their voices during a call, with the aim of making video calling as immersive as possible.
To that end, they zoom and pan, adjusting the sound quality according to the person or people speaking while simultaneously minimising background noise.
Facebook Portal supports augmented reality, so you can add stickers and all sorts of other AR fun to your video call.
And you don't have to wait until all your contacts get a Portal of their own, because it works with Messenger-enabled devices.
Facebook also wants to extend WhatsApp calling to its new hardware.
Work, rest and play?
Facebook seems to be targeting both home and business users in its latest venture.
Several devices (though not the upcoming Portal TV) support Facebook's Workplace software.
Facebook says that ought to generate a shared workspace, with all the benefits of Portal's cutting-edge audio-visual AI.
In particular, Workplace and Portal will combine to host video conferencing for up to 50 participants.
At home in the range
Facebook is bringing four Portal devices to the UK. Three of these have just launched, while the final piece of the puzzle (Portal TV) comes out in early November.
The first three devices are the 8-inch Portal Mini, the 10-inch Portal and the 15.6-inch Portal+.
The Portal and the Portal Mini have 720p displays, though the Portal+ helps to justify its higher purchase price by delivering full HD picture quality.
The Portal TV is a set-top box containing a dedicated camera, microphones and speaker.
Every device provides a degree of control over security settings, including the ability to regulate microphones, speakers and cameras.
Facebook Portal certainly looks useful, and the attention to security is reassuring.
Even so, after the year it's just endured, Facebook will have to hope the public still trusts it enough to share a home with its proprietary hardware.